2 June, 2015 – Transformative, flexible technologies are key to futureproof vessels against volatile fuel price and freight rates.
Nor-Shipping, a leading maritime event week taking place in Oslo, Norway, opens today to gather shipping industry's decision-makers around the world to discuss the state and future of the trade. Heikki Soljama, Managing Director for ABB's marine and ports business, spoke about the crucial role of technology as the enabler of future success in shipping at the opening conference of Nor-Shipping.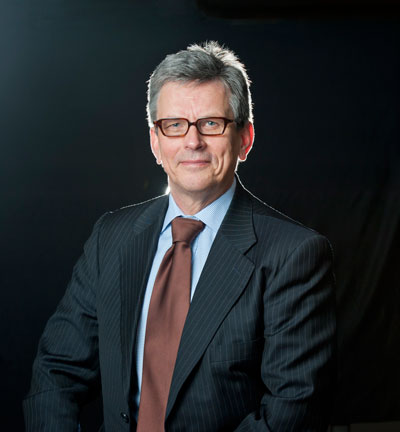 Heikki Soljama
"Over the last decade, volatile global economy and fuel prices have transformed shipping from CAPEX-intensive to voyage cost intensive; flexibility is now key to securing profits," says Soljama. "Our clients acknowledge this, and we work together with them to develop solutions that improve on their profitability. Competitiveness begins with a flexible design that can respond to changing market conditions and continues throughout the entire optimized lifecycle of a vessel."
To be truly transformative, ship technology must be flexible enough to accommodate different fuels, speeds and operating conditions, and still optimize efficiency. This is a key driver for the growing popularity of electric propulsion solutions. Clarkson's Research, a leading shipping market intelligence house, notes the uptake of electric propulsion growing 12% annually over the last decade – three times faster than the world's fleet. Regulatory demands for lower emissions around urban areas is one of the many developments that are expected to accelerate this development further.
"ABB has played a central role in lifting the issue of reducing shipping emissions, small particles in particular, in urban port areas. The 'Zero Emissions Port Call' technology initiative – where vessels switch to batteries to enter harbors, then link to renewables-dominated power grids as they unload passengers and cargo – is fully based on existing technologies," says Heikki Soljama.
Connected, smart ships is another area where technology diffusion is happening at a rapid pace. Services such as remote diagnostics, which allows the monitoring and troubleshooting from a remote location, and preventive maintenance, contribute to optimized vessel operations and lifecycle. Minimal interruptions to operations are crucial particularly for high-value cargos such as LNG and for vessels with high day rates, such as offshore support vessels.
ABB is launching its new generation electric propulsion system Azipod D at Nor-Shipping, a product developed with remote performance monitoring, predictive maintenance, diagnostics and trouble-shooting in mind. Azipod D, which is designed to meet the reliability demands of offshore vessels and many other ship types, couples proven and fuel-efficient technology with maintenance-friendly design.
ABB is exhibiting at Nor-Shipping: Booth E02-13.
Learn more:
Zero emissions port call:
http://www.abb.com/cawp/seitp202/11f889d99cc65470c1257d41002c4883.aspx
Azipod D:
http://www.abb.com/cawp/seitp202/FC1F73EF5B3338E2C1257E0D004DB1D5.aspx
For more information
please contact:
ABB Media Relations:
Marine and Ports
Johanna Puustinen
Tel. +47 91 87 86 73
johanna.puustinen@no.abb.com