ABB's Azipod propulsion and automation systems to be installed on luxury Crystal Cruises new builds
16 March, 2016 (Zurich, Switzerland) – ABB, the leading power and automation technology group, has won a wide scope of orders to deliver propulsion systems for two new cruise ships to be built by the Lloyd Werft Group in Germany, for Crystal Cruises' 'Exclusive Class' announced last year.
ABB will deliver four of its acclaimed Azipod XO units – a gearless steerable propulsion system comprising an electric drive motor contained in a submerged pod outside the ship's hull – to be used on the new builds. One of the systems is designed specifically for ice-going service. Furthermore, the Azipod systems will reduce ships' lifecycle costs and help them operate at optimum efficiency. Two of the units will be capable of up to 22 megawatts (MW) of power each and two of 19 MW each, the optimal propulsion solution for both open water and high ice-class operation.
"We are delighted to start our collaboration with Lloyd Werft and continue our long time cooperation with Crystal Cruises," says Juha Koskela, Managing Director of ABB's Marine and Ports unit. "It is thrilling to be a part of Crystal´s groundbreaking plans for 'Exclusive Class' vessels."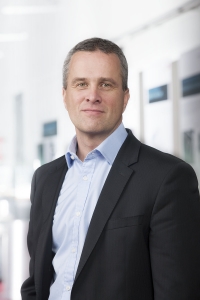 Juha Koskela, Managing Director, ABB Marine and Ports
The ships will also feature ABB's flagship 800xA automation system, complete with EMMA Energy Management System and fleet management suite. EMMA helps the ship's operators to run it in the most energy efficient way possible by analyzing historical data and comparing it to current conditions and then advises on improvements. The system also allows benchmarking across the whole fleet.
"When delivered, Crystal's "Exclusive Class" ships will not only be the largest and most luxurious polar cruise ships, but also the most powerful, safest and most technically advanced in their class," says Fleet Captain Gustaf Gronberg, Senior Vice President of Marine Operations & Newbuilding for GHK. "ABB's long experience in podded propulsion and power generation for both cruise ships and ice breaking vessels makes them the ideal and most reliable partner for these projects."
As the leading standard in propulsion for ice-going vessels, ABB's Azipod systems will enable Crystal's 'Exclusive Class' ships to navigate virtually any corner of the globe. ABB will also supply drives, electrical power plants and thruster motors.
"ABB continues to demonstrate that we are the leader in the development of electric power and propulsion systems for the most exceptional vessels on the seas. Our close working relationship with Lloyd Werft was vital to producing a safe, innovative, efficient and flexible solution for these new builds," says Marcus Högblom, VP Sales for Passenger vessels, ABB Marine and Ports.
About
ABB
ABB (www.abb.com) is a leading global technology company in power and automation that enables utility, industry, and transport & infrastructure customers to improve their performance while lowering environmental impact. The ABB Group of companies operates in roughly 100 countries and employs about 135,000 people.
About
Crystal Cruises
Crystal Cruises is the "World's Most Awarded Luxury Cruise Line", having earned more "World's Best" accolades than any other cruise line, hotel, or resort in history.  Crystal Cruises has won "World's Best Cruise Ship" in Condé Nast Traveler's Reader Choice Awards for 22 years; been voted "World's Best Large Ship Cruise Line" by Travel + Leisure readers for 20 consecutive years; and the "Best Luxury Cruise Line" by Virtuoso for two-consecutive years (2014 & 2015). In summer 2015, Crystal embarked on the most significant brand expansion in the history of luxury travel and hospitality, introducing three new classes of cruising – the recently launched Crystal Yacht Cruises (December 2015), Crystal River Cruises (July 2016), Crystal Exclusive Class Ocean Cruises (late 2018) – and Crystal Luxury Air (March 2016).