19 November, 2015 – New facility is taking the support for ships from the shore side to the next level, bringing great cost and safety benefits to ship owners, whilst paving the way for more autonomous shipping operations.
ABB, the leading power and automation technology group, has unveiled a new Integrated Operations Center which allows ship owners to take greater control of their fleet from shore. From the center, situated in Billingstad in Norway, its expert engineers can connect to any vessel anywhere in the world which is fitted with ABB technology. Sensors and software onboard the ship send equipment and performance data via satellite link which allows ship owners, in collaboration with ABB's experts, to perform remote troubleshooting and make informed judgements about the ship's performance and maintenance plan.
The new center fits into the ABB's marine Integrated Operations concept which utilizes the Internet of Things Services and People (IoTSP) to connect ships, their owner's technical headquarters and ABB's support departments. Through the IoTSP, ABB is able to monitor many of the ship's critical equipment and its key parameters, for example on power production and Azipod® propulsion. More than 500 vessels are connected to ABB's Integrated Operations set up today.
The Integrated Operations Center's present application is as exciting as its future potential for more efficient fleet operations and increased autonomy for ships. With Integrated Operations, ship owners can implement a way of working that saves up to 50% on dry docking costs on ABB equipment if monitoring, pre-survey, and project execution are managed in close cooperation between ABB and the ship owner. Data is collected from systems and used as input for maintenance work during dry dockings.
"We are monitoring the key parameters which will have direct impact on the critical equipment and could lead either to downtime or to a significant loss in efficiency," says Richard Windischhofer, VP Integrated Operations. "We are proactive in our relationship with our customers and with the new Integrated Operations Center we proactively monitor the critical alarms and inform the crew about issues – sometimes even before they notice them themselves."
Whilst the center has a tangible impact for ships today, it is also the next step in the journey to more autonomous shipping operations. The tremendous support capabilities available via the IoTSP mean a larger share of the onboard highly qualified staff can instead work on shore with whole fleets rather than individual ships.
"Ship owners are always looking for more efficient ways to run their business and the Integrated Operations Center can play an active role in reducing their maintenance costs," commented Heikki Soljama, Managing Director of ABB's Marine and Ports. "The Internet of Things, Services and People is providing exciting opportunities and we are at the forefront of this new wave of innovation."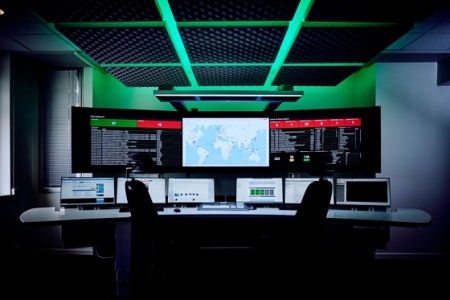 About ABB
ABB (www.abb.com) is a leader in power and automation technologies that enable utility, industry, and transport and infrastructure customers to improve their performance while lowering environmental impact. The ABB Group of companies operates in roughly 100 countries and employs about 140,000 people.
About Internet of Things, Services and People
For over a decade we have been working to develop and enhance process control systems, communications solutions, sensors and software for the IoTSP. These technologies enable our customers in industries, utilities and infrastructure to analyze their data more intelligently, optimize their operations, boost their productivity, and their flexibility. We are advancing the IoTSP by helping our customers develop their existing technologies, while keeping sight of our enduring commitment to safety, reliability, cyber security and data privacy.