23 March 2023 – One Sea welcomes Finnish start-up Groke Technologies as its new member, bringing additional expertise in situational awareness and autonomous navigation to the global alliance on maritime autonomous surface ships (MASS).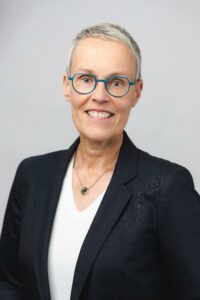 Founded in October 2019, Groke Technologies provides state-of-the-art situational awareness systems and intelligent information to support decision making and safer vessel operations with reduced burden on crew. While the start-up is headquartered in Finland, it has established strong connections in Japan, where research and investment into autonomous maritime technology is gathering pace. To date, six Japanese companies have invested in Groke: Mitsubishi Corporation, Japan's largest trading house and a partner of Groke since its founding; Sumitomo Mitsui Finance and Leasing; tanker operators Uyeno Transtech, Tsurumi Sunmarine and Asahi Tanker; and, most recently, tugboat operator Tokyo Kisen. In addition to Japanese investors, Oldendorff Carriers, one of the world's leading dry bulk owners and operators has also invested in Groke.
In May 2022, Tsurumi Sunmarine became Groke's first customer when it signed a contract to have Groke Pro installed on selected vessels in its tanker fleet. Groke's flagship product uses machine vision and sensor fusion to deliver a precise overview of a vessel's surroundings. The situational awareness system combines information from integrated sensors and recently became the first machine vision solution to obtain Innovation Endorsement for Products and Solutions from Japanese classification society ClassNK.
Groke has established a Japanese branch to be closer to its Japanese investors and customers. The start-up is also collaborating with K Line and Japan Radio Co., Ltd. on a research and development initiative aiming to expedite the implementation of autonomous ships and related technologies.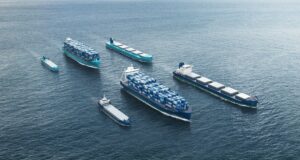 One Sea Secretary General, Sinikka Hartonen, said: "Welcoming Groke Technologies as our new member is a further boost to our growing expertise in the field of situational awareness and the latest demonstration of how One Sea represents a broad cross-section of the maritime technology industry – from promising start-ups to established market players. The growth and increasing diversity of our membership is a result of the ongoing advocacy work we do on behalf of industry to establish a robust regulatory framework for MASS."
Groke Technologies CEO, Juha Rokka, states that: "Investment in technologies enabling less human dependent operations is gathering pace worldwide, particularly in Japan, and the backing we have received from Japanese and international companies highlights the importance of international collaboration in the development of MASS and related solutions. As a One Sea member, we have the opportunity to collaborate with fellow technology providers and deliver enhanced situational awareness to a wider audience of ship owners, operators and yards."
ABOUT ONE SEA: 
Established in 2016, One Sea is a high-profile ecosystem which promotes the development of autonomous maritime transport systems and actively participates in the creation of the enabling legislative environment.  The collaboration gathers together leading marine experts and is a strategic combination of top research, state-of-the-art information technology and business.
Members include ABB, Avikus, Cargotec, Finnpilot Pilotage, Fintraffic, Groke Technologies, Haltian, Kongsberg, Monohakobi Technology Institute (MTI), Orca AI, Sea Machines Robotics, Tietoevry and Wärtsilä