22 August 2022 – Wallem Group has appointed Alastair Marsh to its Board of Directors.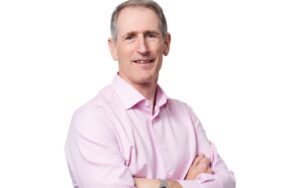 Alastair joins with over 15 years of experience in the maritime industry and over 30 years working in senior positions within various businesses. Most recently, Alastair held the position of CEO at Lloyd's Register, where he was integral to the development and execution of the corporate strategy, with a particular focus on growth, digital transformation and customer interaction.
Alastair is a graduate in Business Studies & Accounting from The University of Edinburgh and studied at The Wharton Business School. He is a qualified chartered accountant.
Nigel Hill, Chairman of Wallem Group, commented: "We are delighted to welcome Alastair to the Board of Directors at Wallem. Over the years he has earned the respect of those within the industry and his experience and track record of delivering success will be invaluable in helping Wallem move forward".
Alastair said: "I feel very privileged to be able to join the Board at Wallem Group at this exciting time for the maritime industry. It is a company steeped in history and has an enviable position as one of the oldest third party ship management businesses in the world."
John-Kaare Aune, Wallem CEO, commented: "We are excited to welcome Alastair to Wallem. He is an exceptional business leader and we look forward to working with him closely to continue the growth of Wallem and in strengthening our position as one of the foremost providers of maritime services."
About Wallem
Wallem Group, established in 1903, is a leading provider of maritime solutions, offering services supporting the complete lifecycle of a vessel. Wallem's extensive portfolio includes ship management, crewing, training, technical services, asset management, commercial management and ship agency services.
As one of the most experienced maritime solution providers globally, Wallem offers world-class support to shipowners through collaboration, customer-centricity, transparency and innovation. Wallem operates globally with a shore-based team of 700 and 7,000 highly qualified seafarers, serving nearly all vessel segments.