– Superyacht construction and refitting projects have proved productive territory for Dutch marine decking and flooring supplier, Bolidt, which reports a continuous workload in the high-end market throughout 2012.
The company has been involved in eight major yacht projects this year, delivering solutions for both newbuildings and major refits at yards in the Netherlands and elsewhere in Europe.
High profile projects for Bolidt in the Netherlands – home to some of the market's leading yacht-building and refit specialists – have included MY Sea Rhapsody, a 65m long, superyacht built by Amels at its yard in Vlissingen and the 67.7m long MY Drizzle, launched this year by Feadship's De Vries yard in Aalsmeer.
Refits involving Bolidt flooring have included MY Skat, a 70m superyacht originally built by Lurssen that went through a major upgrade at Huisfit, Royal Huisman's custom refit service in Harlingen this year.
Bolidt Director Shipbuilding, Jacco van Overbeek, said that the supplier had also been very encouraged by the level of work generated at overseas partner yards. The company has supplied product to:
– MY Red Square, (72m) under construction at the Dunya Yachts yard in Istanbul, Turkey
– MY Vava II (96m), delivered by the Devonport Royal Dockyard in Plymouth, UK
– MY Tatoosh (92m), refitted at Kusch Yachts in Germany
– MY Octopus (126m), refitted at Bay Ship & Yacht Co in San Francisco, USA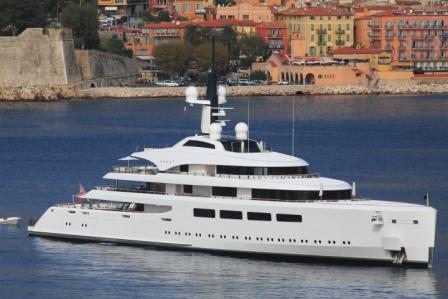 MY Vava II
MY Vava II"This year, Bolidt products have been extensively used in an unusually high number of superyacht projects," said Mr van Overbeek. "Alongside the high volume work we do for the luxury cruise market, growth in the superyacht market is a key component in our development strategy, where customer requirements are inevitably very demanding."
Primarily, Bolidt's supply to the sector is focused on its Bolideck systems, developed to deliver durability and ease of installation.
Mr van Overbeek said that demand from Superyacht customers in 2012 had been particularly strong for Bolideck Future Teak, a synthetic product developed to offer a realistic rendering of traditional teak decks.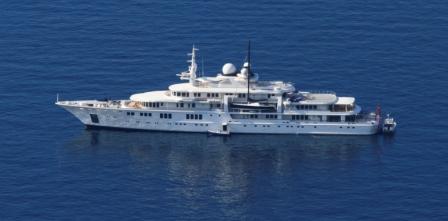 MY Tatoosh
MY Tatoosh"Future Teak is a durable, lightweight and highly cost effective alternative to teak, with the added advantage of reduced installation time," said Mr van Overbeek. "It is safe in both wet and dry conditions and its environmentally-friendly credentials are becoming increasingly persuasive as sustainability becomes a central concern for people in the yachting industry."
Superyacht customers were also specifying Bolideck Select Soft and Bolideck Select Hard in growing numbers, he said, products that are both lightweight and easy to clean but whose brands highlight their very different applications.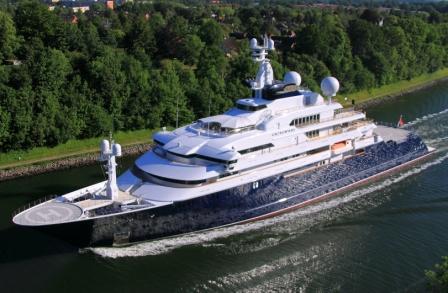 MY Octopus
MY Octopus"Bolideck Select Soft has been developed for its excellent sound attenuation and it has been increasingly specified for surfaces onboard superyachts where there are specific sound requirements, such as areas above cabins. In contrast, Bolideck Select Hard is selected for areas where UV resistance is of the highest priority, as well as luxurious finishing."
Also making market inroads has been Bolidt Helideck, supplied for the helicopter landing platforms on most of these yachts, Mr van Overbeek said. The deck finishing system has been developed as highly anti-skid to deal with rain and is resistant to oil and other chemicals.