3 November 2015 (Zurich, Switzerland):US $60 million repeat order continues longstanding cooperation between ABB and Fincantieri shipyard.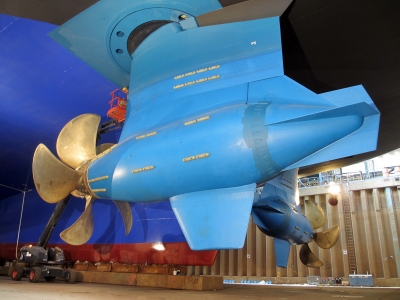 ABB, the leading power and automation technology group, has won a repeat order worth US $60 million to deliver complete electrical power plants and Azipod® XO fuel-saving electric propulsion systems for Carnival Corporation´s two new cruise vessels.*
ABB`s delivery will also include generators, main switchboards, a remote control system and distribution transformers. Azipod propulsion is a gearless steerable propulsion system where the electric drive motor is in a submerged pod outside the ship's hull. It improves safety, fuel efficiency and is the most environmentally friendly propulsion system.
The ships, to be built by Fincantieri shipyard in Italy, will sail under Carnival Corporation's brands Holland America Line and Carnival Cruise Line. The new vessel for Holland America Line will be a sister ship to Koningsdam, currently under construction at the Fincantieri shipyard. The vessel will have a gross tonnage of 99,500 tons, accommodate up to 2,650 passengers and will be delivered in Q4/2018. Carnival Cruise Line´s new, 3,954-passenger vessel will be a sister ship to Carnival Vista and it is the 26th ship in the cruise operator's fleet. The delivery for this new ship is scheduled for Q1/2018.
"These beautiful new ships on order from Fincantieri signify our ongoing commitment to provide the best possible guest experience across our industry-leading brands," said Arnold Donald, president and CEO of Carnival Corporation. "New ships with the latest features, accommodations and innovations really bring the modern cruise experience to life and will help us continue to grow new demand for cruising."
"We are pleased to continue our collaboration with Fincantieri, which is known as one of the world's leading cruise ship builders. Longstanding customer relationships with leading shipyards such as Fincantieri are testament to our continued dedication to quality and customer value," says Heikki Soljama, managing director for ABB's Marine and Ports business.
The collaboration between ABB and Fincantieri spans over 25 years: ABB's first electric propulsion delivery to Fincantieri was for a Carnival cruise ship in 1990. Since then, 14 ships built by Fincantieri have been equipped with ABB's Azipod propulsion. Twenty-four of Carnival Corporation's ships are equipped with Azipod propulsion.
*This order was booked in Q2 2015.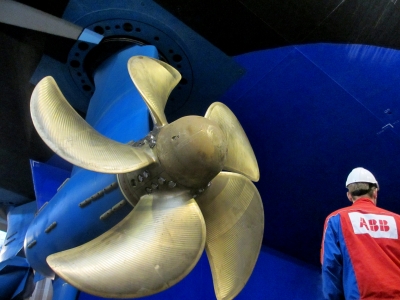 About ABB
ABB (www.abb.com) is a leader in power and automation technologies that enable utility, industry, and transport and infrastructure customers to improve their performance while lowering environmental impact. The ABB Group of companies operates in roughly 100 countries and employs about 140,000 people.