November 30th, 2015: Griffin, Georgia – Caterpillar Marine is pleased to announce its release of the Cat® C9.3 ACERT™ Marine platform to the commercial market.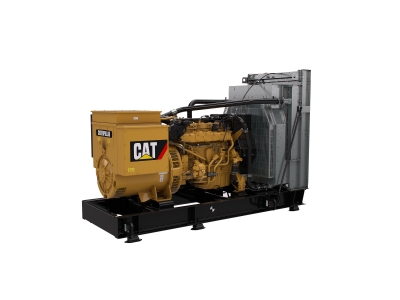 The EPA Tier 3 compliant marine C9.3 ACERT is an excellent addition to the Cat Marine power range. The engines and generators are MCS approved commercial solutions available with optional alarm and protection systems supporting all global marine markets. Ratings are available meeting EPA Tier 3, EU/CCNR Stage II and IMOII regulations. The following is the full range of ratings associated with propulsion, auxiliary, and generator sets:
Propulsion: 375bhp at 1800rpm (280bkW)
416bhp at 2100rpm (310bkW)
476bhp at 2300rpm (355bkW)
Auxiliary: 369bhp & 436bhp at 1800 rpm (275bkW- 325bkW)
292bhp & 362bhp at 1500 rpm (218bkW- 270bkW)
Generator Set: 224ekW- 300ekW at 60Hz
185ekW- 250ekW at 50Hz
Raising the Bar
At its core, the C9.3 ACERT is a 6 cylinder, 9.3 liter engine derived from the existing and highly reliable platform within the Cat engine family that produces excellent power density. "Marine customers were looking for a true commercial application with the need for higher load factor capabilities," Luke Zito, Caterpillar Large Power Systems Division marine value engineer said. "The C9.3 ACERT now strengthens the lower power range of our commercial portfolio, while serving various marine markets." The engine has been designed with extensive customer input coupled with legendary Caterpillar integration experience. Gathering and understanding customer feedback has also led to a larger variety of vessel specific solutions offered directly from the factory. "An array of optional attachments are now available because of the feedback received from the field," Zito stated. "An example of this input is the C1 certified variable speed auxiliary rating that will be able to drive items such as deck cranes, winches and pumps."
Delivering Uptime and Optimizing Customer Value
Sold and serviced by the most extensive dealer network in the world, Cat Marine engines are delivered with comprehensive warranty packages and offered with extended service plans. The C9.3 ACERT continues the legacy of durability, reliability, maximum fuel efficiency, low cost of ownership and world class support provided by the Cat dealer network.
The C9.3 ACERT Radiator generator set package will be on display during the International Workboat Show, December in 1st – 3rd in New Orleans, Louisiana, booth #2802. For more information on Caterpillar Marine, visit www.marine.cat.com.
Follow us on
• Facebook: www.facebook.com/caterpillarmarine
• Twitter: @catmarineglobal #CatWBS
• LinkedIn:https://www.linkedin.com/company/caterpillar-marine/
• Periscope: https://www.periscope.tv/CatMarineGlobal
About Caterpillar Marine
Caterpillar Marine, with headquarters in Hamburg, Germany, groups all the marketing and service activities for Cat® and MaK marine engines within Caterpillar Inc. The organisation provides premier power solutions in the medium- and high-speed segments with outputs from 93 to 16,800 kW in main propulsion and 10 to 16,100 kWe in marine generator sets. The sales and service network includes more than 2,100 dealer locations world-wide dedicated to support customers in ocean-going, commercial marine and pleasure craft wherever they are.
More information is available at: MARINE.CAT.COM/pr
About Caterpillar
For nearly 90 years, Caterpillar Inc. has been making sustainable progress possible and driving positive change on every continent. Customers turn to Caterpillar to help them develop infrastructure, energy and natural resource assets. With 2013 sales and revenues of $55.656 billion, Caterpillar is the world's leading manufacturer of construction and mining equipment, diesel and natural gas engines, industrial gas turbines and diesel-electric locomotives. The company principally operates through its three product segments – Resource Industries, Construction Industries and Energy & Transportation – and also provides financing and related services through its Financial Products segment. For more information, visit caterpillar.com. To connect with us on social media, visit caterpillar.com/social-media.
©2014 Caterpillar
All Rights Reserved
CAT, CATERPILLAR, their respective logos, MaK, "Caterpillar Yellow", the "Power Edge" trade dress as well as corporate and product identity used herein, are trademarks of Caterpillar and may not be used without permission.