21 November 2023 – Leading international law firm CJC has appointed Charlotte Ward to the role of Head of Marketing.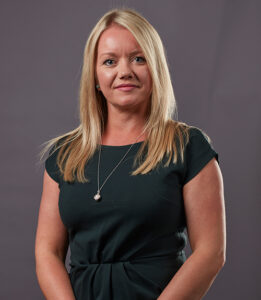 Based in London, Charlotte will lead the firm's marketing, communications, and events function. She joins the company with more than 13 years' marketing experience in the maritime and shipping industry, having held senior marketing roles with the Bahamas Maritime Authority, Braemar Shipping Services plc, and the BMT Group.
Charlotte will be responsible for elevating the firm's brand positioning by strengthening relations with clients and key partners, developing impactful marketing campaigns, and focusing on awareness-driving strategies in line with the firm's continued plans for growth.
A statement from Maria Borg Barthet, Director at CJC's London office said: "CJC is extremely excited that Charlotte has agreed to join us.  Her experience and knowledge of the industry is unique and we are certain that she will be a great fit for the team. Very much look forward to her joining us in January 2024."
About Campbell Johnston Clark:
Campbell Johnston Clark (CJC) is an international law firm founded in September 2010 specialising in shipping and international trade. CJC has undergone sizeable expansion in both numbers of solicitors and geographical spread since its opening. We have offices in London, Newcastle, Singapore and Miami with approximately 70 staff and consultants worldwide. We have firmly established our presence in the London and overseas shipping markets with clients and fellow practitioners alike.
We advise on all aspects of the shipping sector, from ship finance to dry shipping and comprehensive casualty handling, and everything that happens in between.