The latest issue of the ClassNK Magazine is now available for download here.
ClassNK Magazine 76 1This edition highlights a selection of projects supported by ClassNK and its partners, such as: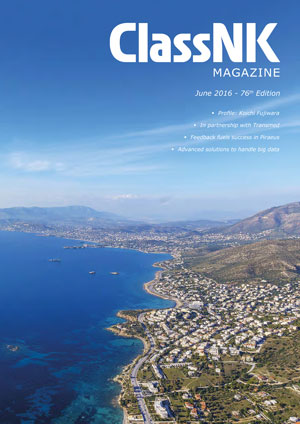 – Profile of Koichi Fujiwara, Chairman and President, ClassNK (p. 5)
– ClassNK partnership with Transmed Shipping Ltd. (pp. 10-12)
– New developments in the ClassNK CMAXS range (pp. 15 – 17)
We hope that you might find these and other articles included in this customer magazine of interest. If you wish to reproduce any of them, along with images, in your future editions then please do not hesitate to contact us.