10 July 2023 – ClassNK has released its annual report on Port State Control.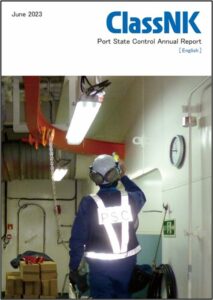 The report is prepared to enhance awareness of the present state of PSC and improve future onboard maintenance and inspections as well as Safety Management Systems. It includes statistics and information analysis on ships detained by PSC and deficiencies identified in 2022.
ClassNK will continue our efforts to increase the transparency of information related to PSC and eliminate substandard vessels.
The annual report is available to download on ClassNK's website.https://www.classnk.or.jp/hp/en/info_service/psc/