9 November, 2017 (Singapore) – Cobham SATCOM has won a contract to supply VSAT satellite communications systems to two FPSOs with an option for a further four next year. The innovative solution focuses on system performance to improve end-user experience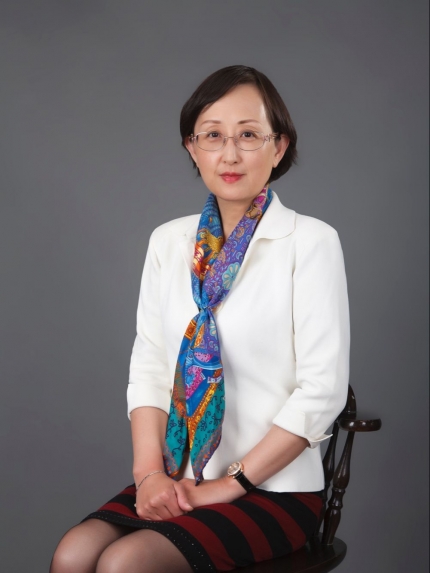 Ms Sun Rong Vice President Au Shing International HK Ltd
Singapore – Cobham SATCOM is to deliver VSAT communication systems for two FPSOs currently under construction in China, with an option for a further four next year. The order for the Ku-band SAILOR VSAT equipment was concluded by Au Shing International (HK) Ltd, a systems integrator that joined Cobham's Asia-Pacific distribution network in March 2016.
The undisclosed European shipowner is an existing Cobham customer and has previously installed Sea Tel and SAILOR VSAT equipment on its vessels. The reliability, performance and quality of existing installations were cited as key factors in selecting Cobham SATCOM for the latest order. The FPSOs are being built at a shipyard of China Merchants Heavy Industry Co., Ltd. in Nantong, in Jiangsu Province.
"We are delighted to be working with Au Shing and to be celebrating such a prestigious contract so early in our relationship with them," said Stephan Jorgensen, Regional Director, APAC, Cobham SATCOM. "We have already been talking with Au Shing on how we can develop our cooperation further by expanding our relationship to encompass land solutions."
Preparations for deploying the Sea Tel 9711 IMA systems are already underway, with installation on the first of the newbuilds due to take place in December. The second will take place in spring 2018.
Due to the layout of the FPSOs, the VSAT antenna will be fitted some 150m away from the vessel's superstructure, which is considerably farther than a typical installation. To prevent any attenuation in the signal as it traverses this distance, fiber optic cable will be used instead of conventional coaxial cable to link the antenna to the above deck unit (ADU) situated in the superstructure. The ADU connects to the modem, which is the interface to the vessel's IT network.
Au Shing vice president Mrs Sun Rong explained: "The decision to use a fiber optic was taken to avoid the risk of signal loss in abnormal situations and ensure no degradation in connection quality. This attention to optimizing system performance will ultimately pay-off as improved end-user experience."
High specification Sea Tel VSAT systems have become the default communications technology for floating offshore platforms, including FPSOs, jack-up rigs, floating storage regasification units (FSRUs). With long deployments and relatively high numbers of personnel on board, operators have long recognized the importance of providing high-level crew welfare. Today, this invariably includes reliable access to the Internet. VSAT is realistically the only satellite technology that can provide sufficient bandwidth to satisfy this requirement. Because crew welfare is the primary driver, the customer is also considering TVRO from Cobham SATCOM to further expand entertainment options on board.
The Sea Tel 9711 is a 3-axis stabilized integrated maritime antenna system that features a 2.4m diameter radical offset diameter antenna for operation in both C- and Ku-bands. It has a switchable feed and sub-reflector, which in combination with specially designed software, allows the system to switch between the two frequencies without manual intervention, thus eliminating any downtime on the vessel's IT network.
The extended web-user interface has remote management capabilities and is accessible from practically any Internet-enabled device. It features industry standard cryptographic protocols providing privacy and data integrity between two communicating computer applications and ensuring a high-level of security against cyber-risks.
– ends –
About Cobham SATCOM
Providing dependable communications and internet access anywhere under the most demanding conditions.
Our satellite and radio communication terminals perform in the most challenging and remote environments on land, at sea and in the air.
We design and manufacture these high-performance products under the AVIATOR, EXPLORER, SAILOR and Sea Tel brands providing customers with outstanding performance, value and support through our global sales and service network.
About Cobham
The most important thing we build is trust.
Cobham offers an innovative range of technologies and services to solve challenging problems in commercial, defence and security markets, from deep space to the depths of the ocean.
We employ around 11,000 people primarily in the USA, UK, Europe and Australia, and have customers and partners in over 100 countries, with market leading positions in: wireless, audio, video and data communications, including satellite communications; defence electronics; air-to-air refuelling; aviation services; life support and mission equipment.
The challenging and rewarding roles we offer, across a wide range of disciplines are what make Cobham a true global technology and services leader. To view our current roles visit www.cobham.com/careers