Cruise Ship Hospitality Expo, the world's first highly focused, B2B exhibition and conference dedicated exclusively to hotel operations, F&B, and guest experience professionals working in the Cruise sector, is coming to Europe!
The event will be co-located with Cruise Ship Interiors Expo Europe, and will be held at the London ExCeL on 2 – 3 December.
The free-to-attend expo & conference will incorporate all aspects of the hospitality chain, from food & beverages and guest experience tech, to cabins & lodging and spa & wellness facilities.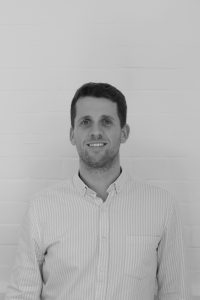 10 March 2020 – We are very excited to announce the arrival of Cruise Ship Hospitality Expo in Europe! The demand from European suppliers, seconded by our esteemed advisory board, made it evident that we would be filling a clear need in the industry.
Cruise Ship Hospitality first launched in June 2019 as Marine Catering Expo. Since the highly successful inaugural show, we have seen the demand from the industry grow exponentially. This first led to the shift in focus to cover not only the marine catering element on the supply chain, but the entire cruise hospitality industry – and it is this strong demand that is now driving the expansion into Europe.
We were overwhelmed with the incredibly positive feedback from the debut of Cruise Ship Interiors Expo Europe (CSIE) held in Barcelona last year, and realised that one of the core strengths of the CSI brand is the differentiation between the European and US markets. The CSIE conference, in particular, mirrored the European market's closer focus on river and expedition cruising. For this reason, and after listening to feedback from exhibitors, attendees and our advisory board, we decided to bring Cruise Ship Hospitality to Europe!
Cruise Ship Hospitality Europe (CSHE) will be co-located with Cruise Ship Interiors Expo Europe (CSIE) at the ExCeL in London, and will take place over December 2 – 3 2020.
"We are so excited to see Cruise Ship Hospitality Expo come to London in 2020. With a booming European market and so many key cruise lines and buyers here, WELBILT are looking forward to bringing the hugely successful Miami event to London"
Alexis Bourgault, Sales and Specification Manager at Welbilt
About Cruise Ship Hospitality Expo Europe: 
Cruise Ship Hospitality Expo Europe (CSHE) is the world's first event to unite the entire cruise hospitality supply chain under one roof. Comprised of a two-day, free-to-attend expo & conference, CSHE invites those involved with guest experience, F&B, and hotel operations to network, source new products, and hear the latest industry insights.
Co-located with the highly focused Cruise Ship Interiors Expo Europe (CSIE), CSHE will welcome the industry's leading cruise lines, outfitters and hospitality decision-makers.
For further information:
Contact: Ellie Jones, Marketing Manager
Phone: +44 1273 032 576
Email: ellie.jones@elite-exhibitions.com
PR contact:  Debbi Bonner, MD, JLA Media
Phone: +31 652 630122
Email: debbi.bonner@j-l-a.com