15 June 2023 – The maritime magazine HANSA – a publication of TAMM Media – and the recruiting specialist MARPRO join forces for the 'RISING STARS AWARD' in the context of EUROPORT 2023. HANSA is one of the leading German trade magazines in the field of shipping, shipbuilding and maritime industry. MARPRO Recruitment is a global specialist for recruitment in the shipping and maritime industry.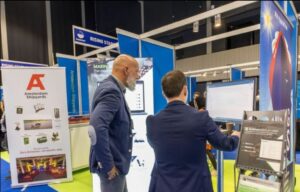 As part of EUROPORT 2023 in Rotterdam, the partnership will promote start-ups and award the winner of the 'RISING STARS AWARD' with a generous prize, provided by HANSA.
MARPRO is the exclusive organizer of the RISING STARS PAVILION, where start-ups can present their innovations to an international audience and compete for the 'RISING STARS AWARD'. "Europort 2023 offers a perfect platform to present forward-looking ideas," says Jakob le Fevre from MARPRO. "We are even more pleased to have HANSA as a strong media partner at our side and to raise awareness of the RISING STARS PAVILION."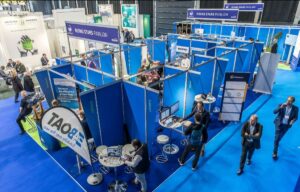 As part of this exciting initiative, HANSA is supporting the winner of the 'RISING STARS AWARD' with a special prize.  The company is providing a media budget of €10,000. "We are very excited about the media partnership with MARPRO and the opportunity to support emerging talent in the shipping industry," says Florian Visser of HANSA. "By providing a media budget, we want to help the winner strengthen its brand presence and attract industry attention."
EUROPORT is a leading maritime exhibition and will be held in Rotterdam from 07-10 November 2023.
About Europort 2023
With 26,000 professional visitors and 1,040 exhibiting companies, Europort is one of the world's leading and long-established maritime events. Held between 7 – 10 November 2023 in the world port city of Rotterdam, Europort 2023 will be the international maritime meeting place for innovative technology and complex shipbuilding. Returning to the Rotterdam Ahoy, the event will focus on four key themes – Digitalization, Energy Transition, Human Capital and Ship Finance. www.europort.nl