23 October 2023 – ERMA FIRST, a leading global provider of sustainable maritime solutions, has received the coveted South Korean flag Type Approval for its market-leading ERMA FIRST FIT BWTS.
Awarded by the administration of the Republic of Korea, the ERMA FIRST FIT BWTS is now one of the few non-domestic systems to hold such Type Approval, which is an essential requirement for systems being installed on South Korean flagged vessels.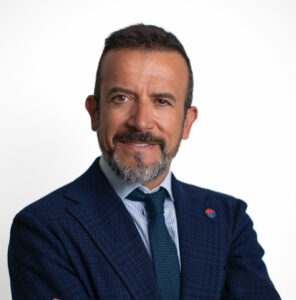 Mr. Konstantinos Stampedakis, Co-Founder & Managing Director, ERMA FIRST, said: "ERMA FIRST has been supporting shipowners in Asia for many years and this Type Approval opens up a whole new market for the ERMA FIRST FIT BWTS ahead of the D2 Ballast Water Performance Standard deadline, in September 2024.
"We are delighted to have received this approval from the administration of the Republic of Korea. The addition of the Korean Type Approval means the system is now triple-accredited where Korean-flagged vessels are concerned, as it also holds IMO and USCG Type Approvals."
Mr. Seong-Kyu Chae, Vice President, Magna Mare – ERMA FIRST's agent in South Korea – added: "This is a meaningful milestone for ERMA FIRST in the Korean market. According to Korean Ministry of Oceans and Fisheries, around 9,000 vessels fly the South Korean flag, 2,000 of which are merchant ships. There is a huge opportunity to support vessels under the South Korean flag to meet the BWMS D2 standard using ERMA FIRST's reliable and proven technologies, and Magna Mare is proud to serve ERMA FIRST and its customers in the region."
The ERMA FIRST FIT BWTS is an advanced modular system suitable for both newbuild and retrofit projects. Credited with setting the industry benchmark for sustainable ballast water treatment, the major components of the system include a high-end backwash filter and electrolytic cell that perform to the highest standard. Covering an extensive capacity range of 50 – 3740 m3/hr and certified for operation in the most challenging conditions, ERMA FIRST FIT BWTS is the ideal solution for all types and sizes of ships.
For more information on the ERMA FIRST FIT BWTS, visit: http://www.ermafirst.com/erma-first-fit-bwts/
ABOUT ERMA FIRST:
ERMA FIRST – Preserving and Protecting Marine Ecosystems
Founded in 2009 and headquartered in Greece, ERMA FIRST is a leading manufacturer of ballast water treatment systems (BWΤS) and sustainable marine equipment solutions. Our robust systems and solutions ensure worldwide compliance, provide operational simplicity and reduce operational expenditure.
ERMA FIRST's customer-centric approach offers flexible and convenient servicing through a trusted network of certified engineers worldwide. ERMA FIRST provides sales, maintenance and training to clients via a network of offices in 46 countries.
ERMA FIRST offers a complete range of ballast water treatment solutions (BWTS), holding USCG & IMO Type Approvals. In addition, ERMA FIRST is an experienced manufacturer of pioneering sustainable marine equipment solutions including: an advanced Alternative Maritime Power (AMP) solution – BLUE CONNECT – and a new Energy Saving Device (ESD) – FLEXCAP – which builds on the proven capabilities of propeller cap fins to optimise maritime efficiency and sustainability.
ERMA FIRST is also currently developing an amine absorption-based Carbon Capture and Storage (CCS) system that was recently awarded an Approval in Principle (AiP) from DNV.
ERMA FIRST won the Lloyd's List Technical Achievement Award (2013), the GREEN4SEA Technology Award (2016) and GREEN4SEA Sustainability Award (2023).