28 June, 2017 – Delegates at the IMO's Marine Environment Protection Committee 71, due to gather in London during the first week of July, may well have the last chance to ensure that the long-delayed Ballast Water Convention is implemented, as intended, in an orderly fashion when ships undergo their special surveys, once every five years.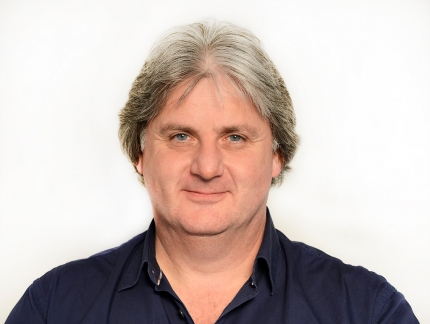 Andrew Marshall, CEO Coldharbour Marine
This, says Coldharbour Chief Executive Andrew Marshall, will ultimately decide whether the Convention's requirements are finally fulfilled across the many thousands of ships which require ballast water treatment system installations.
"It is a couple of minutes to midnight for this Convention," Marshall declares, "and the outcome of this next MEPC meeting will surely decide its fate. They will be discussing a possible postponement of the Convention's entry-into-force by two years, and this may be no bad thing. But delegates at the meeting have a real chance to demonstrate that the IMO does indeed have teeth and will not put up with deliberate flouting of its best intentions."
The Coldharbour CEO reports that some flag states are now actively marketing a decoupling of the special survey – the time when practically all ballast water treatment system retrofit installations will take place – from renewal of the International Oil Pollution Prevention Certificate (IOPPC). This is the point in time that IMO set as the trigger for system installations because the IOPPC renewal normally takes place during a ship's special survey. Decoupling of the two events is a cynical means of enabling ship owners to buy more time, Marshall believes, which flies in the face of the IMO's intentions.
A two-year postponement of the Convention's entry-into-force could prove helpful for the industry in several ways, Marshall says, even though it is already 13 years since the Convention was adopted. However, he insists that any postponement must come as part of a package which sees shipboard treatment system installations timed, as the IMO has always intended, to coincide with renewal of the IOPPC at the next special survey. Decoupling must stop.
Marshall also warns that for ship operators whose vessels trade or may trade in US waters, any IMO postponement of the entry-into-force is entirely irrelevant. The US is not a party to the IMO Convention and, under US regulations, the trigger for installing treatment systems – either type-approved by the US Coast Guard or authorised for up to five years from a ship's compliance date under its Alternate Management System – is the first drydocking after January 1, 2014 or January 1, 2016 depending on a vessel's ballast water capacity.
Marshall believes some flag states are using the IOPPC decoupling process as a means of winning more tonnage from ship operators who wish to delay system installations as long as possible. And some ship operators are only too pleased to have more wriggle room, he suggests. But this is likely to have some unwelcome consequences for ship owners.
"If a two-year postponement is agreed at MEPC 71, and the decoupling process is not stopped, the IMO's most-delayed Convention will have no impact on many ships for possibly another seven years from today," Marshall observes. "This would be iniquitous for proactive owners who have already invested in the installation of treatment systems and have the Convention's best interests at heart.
"It would also mean that many of the independent ballast water system manufacturers will have given up or gone bust by the time the market emerges, and as a result ship operators will be restricted in their choice of system to the large corporate manufacturers which have diversified product lines that are revenue generating and thus allow them to simply wait for the sector to come good.
"We already know that no single technology is suitable for all ship types, and having plenty of choice is essential if operators are to undertake effective due diligence before deciding on a particular treatment system that is not only fit for purpose but also, most importantly, reflects the actual operational requirements of their vessels," Marshall says.
"I urge delegates at MEPC 71 to take a strong line on these issues which will ultimately seal the fate of the Ballast Water Convention. As an industry, we must have an unambiguous timeline and a chance to see through the IMO's best intentions to completion."
About
Coldharbour Marine Ltd
Coldharbour Marine Limited is a UK-based design, engineering business with nearly four decades of inert gas and water treatment experience. The company has a long history in the inert gas generation sector, and has in recent years developed Sea Guardian™ – a clean, green, compact "third generation" technology for use in LNG carriers and large tankers.
Sea Guardian™ inert gas generators incorporate a range of patented features that ensure stable, reliable, low maintenance operation and they are also integral to Coldharbour's award-winning GLD™ ballast water treatment system.
Key features of the GLD™ system are that treatment takes place in-tank and in-voyage and without the need for any form of in-line filtration. This approach ensures no disruption to terminal operations during ballasting and no risk of re-growth of marine organisms on long ballast voyages. With the GLD™ system, large vessels are now guaranteed to arrive at terminals ready to load or off-load ballast without the risk of delay caused by BWTS operational difficulties.
The system is fully type-approved by IMO, with testing undertaken by both the UK's Maritime and Coastguard Agency and Lloyd's Register. It also has US Coast Guard Alternate Management Systems acceptance and is currently undergoing the full US Coast Guard type approval process.
For further information
please contact:
Paul Hubbard
Account Manager
JLA Media
paul.hubbard@j-l-a.com
+44 208 405 6343