Unprecedented market response in 12 months as ship owners, ship managers and strategic Partners commit to award winning high-speed service.
4 May, 2017 – Fleet Xpress, the ground-breaking service from Inmarsat (LSE: ISAT.L) has secured commitments covering in excess of 10,000 ships within 12 months of launch, in an extraordinary level of service uptake surpassing expectations.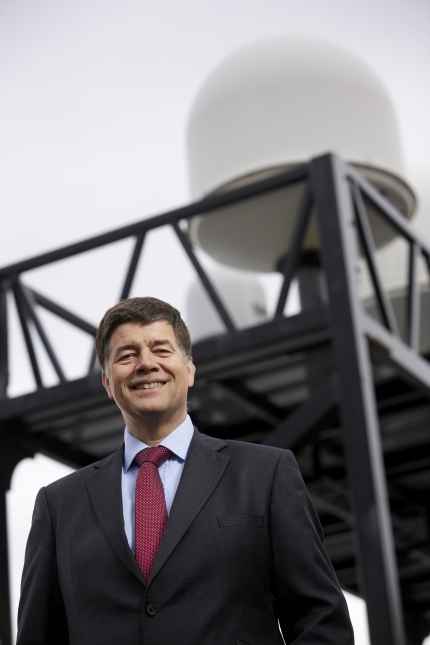 Ronald Spithout, President Inmarsat Maritime
Ronald SpithoutRonald Spithout, President Inmarsat Maritime
The milestone has been reached as a result of contracts with individual ship owners, commitments from strategic Partners, and transitioning agreements with existing Inmarsat customers.
"The demand for Fleet Xpress has been unprecedented since its launch at the end of March 2016, demonstrating that the market has been truly ready for the connected ship and the network supporting maritime business applications" said Ronald Spithout, President Inmarsat Maritime. "Powered by Global Xpress, the Fleet Xpress combination of high-speed broadband via Ka-band backed up by reliable L-band has set a new standard for global maritime communications, acknowledged both by end users and by our partner network.
"Crew welfare and operational efficiency are at the heart of the award-winning service, which is why shipping is coming to see high-speed and continuous connectivity plus exceptional and guaranteed performance across the world's oceans as imperatives, rather than aspirations."
The 10,000-vessel commitment landmark comes after a series of agreements to integrate Fleet Xpress into the portfolios of existing Partners, including Navarino, Speedcast, Marlink and Tototheo Group. Inmarsat is also transitioning more than 2,600 XpressLink installations to Fleet Xpress and will convert clients previously scheduled for connection to XpressLink by the end of 2018 to Fleet Xpress.
"The shift to Fleet Xpress is becoming decisive, consolidating Inmarsat's position as the global maritime sector's connectivity leader, a market ranking it has held for over 35 years," said Spithout. "The last 12 months have demonstrated that shipping has rightly adopted a sense of entitlement to continuous connectivity, guaranteed performance, controlled costs, fully managed support and the benefits of maritime business applications."
As a further offering within the Fleet Xpress service, Inmarsat is in the advanced stages of developing its own cyber security solution, which it plans to roll out this year. Jointly developed with Singtel and its cyber security arm Trustwave, the managed Unified Threat Management (UTM) solution will help customers to become more cyber resilient while adopting the Internet of Things and the benefits of Big Data aboard their fleet.
"Given the appetite for Fleet Xpress one year after launch, our commitment is focused on ensuring that the connected ship's efficiency and crew welfare gains are as widely available and easy to implement as possible, within a highly secure service network environment," said Spithout.
About Fleet
Xpress
Fleet Xpress delivers a unique, fully integrated dual capability of high speed, high capacity services (Global Xpress) together with high reliability safety-level services (FleetBroadband) in a single commercial package which is available anywhere in the world. Fleet Xpress is further enriched by Inmarsat Gateway, a unique service enablement platform designed to provide ship owners, managers and operators with access to a new generation of value-added maritime applications, services and solutions.
Inmarsat's maritime channel Partners include all the leading maritime communications resellers, providing global reach, customer intimacy and value-added capabilities in support of Fleet Xpress, and a well-managed pathway for Inmarsat's current FleetBroadband customers to migrate over time up to Fleet Xpress.
In 2017 Fleet Xpress won the Smart4Sea Excellent Award for technological excellence in smart shipping.
About
Inmarsat
Inmarsat plc is the leading provider of global mobile satellite communications services. Since 1979, Inmarsat has been providing reliable voice and high-speed data communications to governments, enterprises and other organizations, with a range of services that can be used on land, at sea or in the air. Inmarsat operates around the world, with a presence in the major ports and centres of commerce on every continent. Inmarsat is listed on the London Stock Exchange (ISAT.L). For more information, please visit www.inmarsat.com.
The Inmarsat press release newsfeed and corporate updates are on @InmarsatGlobal.