19 May, 2016 (Tokyo) – Around 300 people gathered in Tokyo on 12 May to attend a ship recycling seminar held by leading classification society ClassNK. In addition to ClassNK representatives, top industry experts from Asia and Europe discussed the current challenges of ship recycling and what the industry can do to support safe and environmentally sound recycling practices.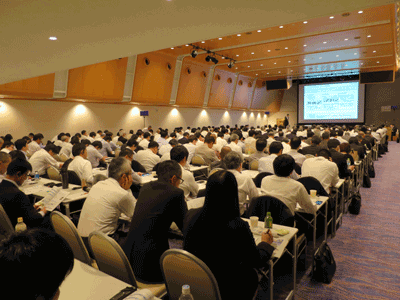 Mr. Koichi Kato, Deputy Director-General for Engineering Affairs, Maritime Bureau of Japan's Ministry of Land, Infrastructure, Transport and Tourism (MLIT), opened the seminar with a keynote address.
"I see a lot of attendees here today which shows high interest in ship recycling. The Japanese government attaches special importance to the early entry into force of the HKC as the global framework for safe and environmentally friendly ship recycling… We join hands with the industry around the world and will keep on working for HKC's smooth implementation".
Speakers during the first half of the seminar explored the current situation of the Hong Kong International Convention for the Safe and Environmentally Sound Recycling of Ships, 2009 (HKC) and the EU Ship Recycling Regulation (EU Regulation) in Europe and Japan.
The second half of the seminar focused on the present state of ship recycling facilities (SRFs) in South Asia with presentations by key industry figures and a panel discussion.
Captain Simon Bennett, General Manager of Sustainable Development at The China Navigation Co. Pte. Ltd. / Swire Pacific Offshore Operations (Pte) Ltd pointed out the sustainability value of ship recycling.