07 January 2019 – Leading maritime software specialist GTMaritime has appointed maritime satellite veteran Mike McNally as Sales and Marketing Director, as it sets about expanding into new territories
Mike McNally has more than 25 years' experience working in the industry both at sea and in senior maritime communications management positions. His appointment reflects GTMaritime's desire to further develop partnerships with its existing customers and resellers, while extending its reach and presence in new territories.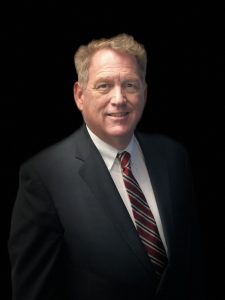 As McNally takes up his new role overseeing GTMaritime's sales and marketing strategy and teams, the leading maritime software specialist is establishing its first office in the United States, in Houston, Texas.
McNally began his career at sea, working variously on offshore tugs and commercial fishing vessels before becoming a deck officer on Getty product tankers. This diverse first-hand experience gives him a uniquely broad understanding of the challenges of communications at sea.
Coming ashore, he joined Global Wireless, a major US-based maritime satellite service reseller. During two decades at the company, he oversaw a tenfold growth in sales figures and was instrumental in introducing VSAT, Iridium and iFusion line of Fleet Broadband solutions into its range of services until it was acquired by Inmarsat.
Following the take-over, McNally was retained by Inmarsat to manage maritime distribution partners for its new Global Xpress service, ultimately becoming Vice President Sales for America. For the last three years, he has been Managing Director for Telemar USA, overseeing its successful merger into Marlink.
Welcoming McNally to the company, GTMaritime CEO, Robert Kenworthy said: "Over the years I've worked with Mike in various positions so I've witnessed the tenacity and strategic vision he can bring to a team first hand. His wealth of experience in the maritime satellite market will be invaluable in driving GTMaritime's continued growth."
McNally is equally positive about his new role: "The team at GTMaritime is distinguished by its exceptional energy combined with an unparalleled portfolio of services that deliver the stability and security needed in a maritime environment," he said. "I'm eager to harness and channel this energy to help the company accelerate its growth and allow more vessel operators to benefit from its data solutions."
About GTMaritime:
GTMaritime
Wherever you are, we are.
350,000 messages pass through our systems daily
Close to 5,000 ships use our service around the world
Investment in our infrastructure and processes has allowed us to achieve 100% uptime on our systems over the last nine months
Cyber Secure focus with 16 Million messages processed in September and October 2018, blocked 20,000 viruses, 58,000 Spam messages and with GTMailPlus Advanced Threat Detection, blocked 6706 previously undetected Malware attacks
Concentrated effort on Cyber Security is ensuring our customers ships are safe and secure
Over 100 years combined maritime communications experience
24/7, 365 technical support from ITIL-trained engineers
Offices in the UK and Singapore along with a global partner network
Personally tailored, individual approach to our customers
Independent software can be used via any communication system
GTMaritime's software is designed and developed to support maritime vessels with their communications and data. We take pride in being a true technology partner who understands the complex nature of using multiple satellite connections in remote locations and typically, non-standard network environments.
Our products are created and improved by working closely with our customers and understanding how they want to use them; this means they are designed and built for the Maritime environments. Security, reliability, compliance and easy access to Big Data are all crucial, as is the ability to maintain and configure vessels remotely.
For further information:
David Kenworthy
Head of Marketing, GTMaritime
+44 (0) 1925 818918
David.Kenworthy@GTMaritime.com
www.GTMaritime.com
Debbi Bonner
Managing Director, JLA Media
+31 (0) 20 470 0619
debbi.bonner@j-l-a.com
www.j-l-a.com