09 February 2023 – Leading provider of secure maritime communications software, GTMaritime, has made three new appointments in response to rapidly rising demand in data traffic.
Fast-climbing demand for secure data communications between ship and shore has prompted GTMaritime to make three new staff appointments, each designed to overcome a specific challenge brought by the maritime industry's digital transformation.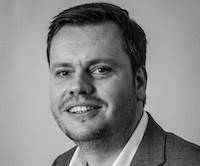 With its solutions and services already a feature on board over 14,000 vessels worldwide, GT Maritime has been a key player in enabling maritime digitalisation through the provision of cyber secure data communications.
As part of its strategy for continued growth, the company has appointed Anthony O'Hagan to the newly created role of Business Information Analyst. Taking ownership of GTMaritime's commercial and operational datasets, O'Hagan has been tasked with their consolidation within a central database. Once completed, the resource is expected to offer new and original tools to support actionable, data-driven decision-making in communications.
In a second appointment, Daniel Doyle has joined GTMaritime as User Interface Designer, in a role which is also new for the company. Doyle has been tasked with enhancing the design of user-centric front-end solutions for new and existing GTMaritime products, working alongside fellow developers, external designers and the wider GTMaritime team to coordinate application design and functionality.
Meanwhile, Antonis Kalaitzis has joined GTMaritime as Technical Sales Engineer, in a specialised technical support role based in Greece which responds to rising regional demand. Kalaitzis brings with him a wealth of experience in computer technology and maritime satellite communications.
Chris Judge, Managing Director at GTMaritime, said: "As maritime digitalisation steadily progresses and data plays an increasingly important role in vessel operations, there is a growing need for secure reliable data communications services at sea. The addition of three talented and experienced new team members reflects our commitment to continuously improving and updating our solutions in line with the industry's present and emerging requirements."
The latest expansion of the GTMaritime team is part of the company's ongoing investment in talent as it enhances its product development and support expertise. In August 2022, GTMaritime announced the appointment of Patrick Berry as Junior Software Developer and Joseph Burthem as Customer Support Specialist.
About GTMaritime:
GTMaritime
Wherever you are, we are.
Over 20 years maritime communications experience
14,000+ vessels & 500+ businesses worldwide trust GTMaritime with their communication software
Proven 100% service record with no unscheduled downtime
100% malware blocking with over 90,000 zero day malware attacks stopped in the last 12 months
Over 5.3m spam messages and 1.7m known viruses blocked in the last 12 months
24-7-365 technical support from ITIL trained engineers
Offices in the UK and Singapore along with a global partner network
Continuous software development ensures rapid deployment of new functionality, as well providing software updates for vulnerabilities
Since 1998 GTMaritime has been providing a range of technology solutions and services to the maritime industry that serve to enable effective communications over satellite.
We specialise in providing solutions and services that help ensure vessel compliance and business operability 365 days a year, as well as keeping crew in touch with friends and family whilst at sea. All of this is backed up by a market leading infrastructure and unrivalled 24-hour customer support, every day of the year.
Our development team deliver continuous development and enhancement features to ensure our products stay ahead of the ever-growing cyber threats, with silent system enhancements deployed on a weekly basis.
We provide these services from three offices – our head office in the UK and Singapore – and increasingly through an established and growing network of resellers and partners around the world.