03 September 2018 – GTMaritime launches SeaMail; a simple, robust and cost-effective managed email solution for small vessels to communicate better with shore.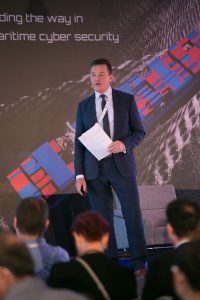 GTMaritime, the specialist in providing communication solutions and services to the maritime industry has launched SeaMail – a new intuitive and cost-effective email solution that is specifically optimised for smaller vessels such as barges, fishing vessels, inland cruisers and leisure craft.
Utilising SeaMail's efficiencies, small vessels can communicate easily with the shore while reducing their costly satellite bandwidth usage, saving up to 80% on their satellite airtime.
SeaMail provides benefits such as simple email management, shoreside management of emails and a simple installation procedure. It has also been designed and optimised for use over satellites, dealing with high latency circuits and multiple connection management, making communications efficient and more cost-effective. As SeaMail has been specifically designed for maritime industry use, it also resumes data transfer from the point of interruption if there is a break in communications.
GTMaritime understands that essential emails are no longer only accessed via a desktop computer, so the innovative SeaMail is designed to be wholly compatible with tablets and mobile devices, allowing crew to access business emails when and where required.
SeaMail is also compatible with all satellite communications including VSAT, Inmarsat, Iridium, Thuraya, GSM and local WIFI. Its ability to operate independently of airtime providers allows customers to use SeaMail with their choice of maritime airtime provider.
All users receive the specialist, Maritime-specific service benefits that come as standard with all GTMaritime products including 24/7 365 technical support from highly experienced engineers.
"Smaller vessels such as barges, fishing and leisure vessels don't have the capacity or budget to be able to operate larger, managed and comprehensive email solutions", says Robert Kenworthy, CEO. "We've used our 20+ years of experience in the maritime industry to develop a product which suits their needs and requirements, ultimately allowing them to manage their costs and save money.
"Airtime providers can now deliver an even better level of support and service to their small vessel customer by offering a simple, managed email solution with their airtime. This gives users just one place to call for all their satellite communication needs and supplies the airtime provider with the latest tools to support them."
About GTMaritime:
GTMaritime
Wherever you are, we are.
Over 100 years combined maritime communications experience
24/7 365 technical support from ITIL trained engineers
Offices in the UK and Singapore along with a global partner network
Personally tailored, individual approach to our customers
Independent software can be used via any communication
Since 1998 GTMaritime has been providing a range of technology solutions and services to the maritime industry that serve to enable effective communications over satellite.
We specialise in providing solutions and services that help ensure vessel compliance and business operability 365 days a year, as well as keeping crew in touch with friends and family whilst at sea. All of this is backed up by a market leading infrastructure and unrivalled 24-hour customer support, every day of the year.
We provide these services from two offices – one in the UK and the other in Singapore – and increasingly through an established and growing network of resellers and partners around the world.
For further information:
David Kenworthy
Head of Marketing, GTMaritime
+44 (0) 1925 818918
David.Kenworthy@GTMaritime.com
www.GTMaritime.com
Debbi Bonner
Managing Director, JLA Media
+31 (0) 20 470 0619
debbi.bonner@j-l-a.com
www.j-l-a.com