4 April 2022 – Leading provider of secure data communications software to the shipping industry, GTMaritime, has launched a new version of GTReplicate, as part of its continuous evolution of solutions to meet specific customer needs.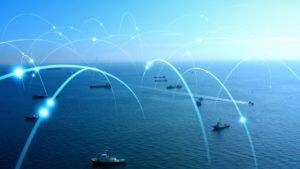 By enabling the replication of data between ship and shore, GTReplicate offers proven and significant reductions in administration time and cost for IT departments, based on capabilities built into  GTMaritime's FastNet data transfer platform. The company recently added the SharePoint integration function Cloud Bridge, so that GTReplicate users can also gain access to cloud-based storage facilities.
Based on user experience, GTMaritime is now ready to unveil GTReplicate V2, whose reinforced security and in-service stability are included in a range of enhancements designed to accelerate uptake.
The additional product features available from GTReplicate V2, include:
Email integration – customers can now define replication jobs that send or receive data from email sources
Pre/post job commands – define commands to run before and after data replication to control other applications
Post task copy – the ability to move data to another location or archive following replication
Variables – define variables against vessels which can be built into job definitions for simpler configuration
Data transfer monitoring – monitor the status of data transfers from the GTReplicate dashboard
Email notifications – customers can now activate email notifications to receive updates on job events such as transfers or errors
Intelligent data syncing – when replacing other solutions, GTReplicate can validate existing data in the target location, and will only transfer data that has not already been replicated.
GTRAFT migration –now able to replace all the functions of our legacy product, GTRAFT, and so much more.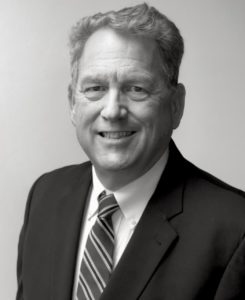 GTMaritime Global Commercial Director, Mike McNally, said: "At GTMaritime we always put the needs of our customers first and we are continuously developing and improving our solutions to address both customer and industry needs as they evolve.
"GTReplicate V2 is a smart solution which allows IT managers to configure, monitor and execute simultaneous file transfer solutions; its powerful scheduler allows necessary tasks to be executed without human intervention. As part of our continuous product improvement process, we have added a host of new features to the GTReplicate product roadmap to further support our customers operations, and deliver greater control, security and flexibility."
About GTMaritime:
GTMaritime
Wherever you are, we are.
Over 20 years maritime communications experience
10,000+ vessels & 1,300+ businesses worldwide trust GTMaritime with their communication software
Proven 100% service record with no unscheduled downtime
100% malware blocking with over 90,000 zero day malware attacks stopped in the last 12 months
Over 5.3m spam messages and 1.7m known viruses blocked in the last 12 months
24-7-365 technical support from ITIL trained engineers
Offices in the UK and Singapore along with a global partner network
Continuous software development ensures rapid deployment of new functionality, as well providing software updates for vulnerabilities
Since 1998 GTMaritime has been providing a range of technology solutions and services to the maritime industry that serve to enable effective communications over satellite.
We specialise in providing solutions and services that help ensure vessel compliance and business operability 365 days a year, as well as keeping crew in touch with friends and family whilst at sea. All of this is backed up by a market leading infrastructure and unrivalled 24-hour customer support, every day of the year.
Our development team deliver continuous development and enhancement features to ensure our products stay ahead of the ever-growing cyber threats, with silent system enhancements deployed on a weekly basis.
We provide these services from three offices – our head office in the UK and Singapore – and increasingly through an established and growing network of resellers and partners around the world.