02 August 2018 – US industry heavyweights team up to integrate marine operations and AIS platforms, allowing better data-based decision-making in vessel operations.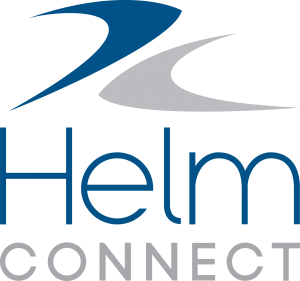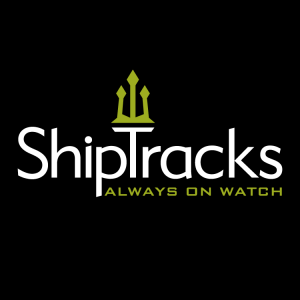 Marine operations software developer Helm Operations announced today that it has launched a new partnership with leading AIS data services provider ShipTracks. The partnership will integrate the platforms developed by the two companies, allowing users of Helm CONNECT to seamlessly access vessel location and route data provided by ShipTracks. The move is the first partnership between the two North American software companies.
Helm Operations is the developer behind the world's fastest growing marine operations platform, Helm CONNECT, which provides vessel dispatch and billing, maintenance, compliance, and personnel management to some 3000 assets globally. Helm CONNECT is used by more than 40% of the American Waterways Operators fleet, the largest vessel-owning organization in North America.
New Orleans-based ShipTracks helps the maritime industry make better decisions with real-time vessel position information through AIS mapping. Today, the company works with 7 of the top 10 inland towing companies in the US, including Foss and Enterprise, as well as major oil companies, and shipping companies such as Mediterranean Shipping Company.
The tie-in is an important milestone for Helm Operations and the first of many according to CEO, Ron deBruyne. "With Helm CONNECT, we've grown from nothing to nearly 3000 assets using our software in just two years since entering the market. We've done that by bringing cutting-edge technology and approaches to the market. Moving forward, our goal is to work with other leading maritime technology companies to further the pace of innovation and provide better tools for our customers. Our work with ShipTracks is a great example of that approach."
The partnership fits clearly with the vision that ShipTracks Founder and CEO, Charles Riley had when he established the company in 2008. "Our goal has always been to help vessel operators take advantage of the data provided by AIS technology, allowing them to run their businesses and their assets more effectively and efficiently", says Charles. "We see great value in partnering with Helm Operations. By tying our software platforms together, it makes both products better for our users and will provide greater business intelligence for our customers."
Helm CONNECT Product Manager Andrew Kroesen, who leads the integration development work for Helm lays out the benefits of the partnership: "Working with Shiptracks, we've made it possible for all Helm CONNECT users to access ShipTracks functionality like vessel location and route history from within Helm CONNECT. These features were previously available only to ShipTracks subscribers and are now integrated into our web-based platform."
"While there are benefits for all Helm CONNECT subscribers, users of Helm CONNECT Jobs, our vessel dispatch and billing system, should see great value from this feature set.  For dispatchers and sales personnel at these companies, quick access to exact ship/resource positions will help them able to make more informed decisions about which resources to use on a job and how to best schedule their vessel operations." says Kroesen.
The first version of the integrated features will be available to all customers of Helm CONNECT in the company's summer update, slated for release in early August. This integration is the only the first step in collaboration for the company.
"Working with ShipTracks, we've developed an infrastructure that will allow us to expand the capabilities of our integration going forward, and we're actively exploring integrating more advanced ShipTracks' features like geo-fencing and operational alarms into Helm CONNECT as we move forward," says Kroesen.
Media contact:
James Wadsworth
Director of Sales
james.wadsworth@helmoperations.com
1.250.661.0664
About Helm Operations:
Since 1999 Helm Operations has been developing software to help workboat companies better organize their operations and optimize their business intelligence. Helm CONNECT is the flagship product of Helm Operations. Helm CONNECT is the workboat industry's fastest growing maritime software platform, with more than 120 customers serving some 3000 vessels worldwide since their launch less than two years ago. Whether it is managing safety and compliance, maintenance, inventory, billing, or jobs, Helm CONNECT gives you the information you need to do your job more efficiently. Some of the largest and most respected largest harbor docking and oil transportation companies in the world trust their operations to Helm CONNECT.
Helm Operations is a subsidiary of ClassNK, one of the world's leading classification societies. ClassNK is dedicated to supporting the growth and development of the maritime industry, and ensuring the safety of ships, their crews, and the marine environment.
About ShipTracks:
ShipTracks provides the maritime transportation industry increased decision making capabilities based on real-time vessel position information. The company has an established 12 year history of providing environmental modeling and maritime surveillance to energy corporations, universities, state and federal agencies. Seeing the potential and need for vessel tracking and management solutions for the commercial maritime community led to the creation of ShipTracks, LLC as a company in 2008.