01 September 2022 – Welcome to the third issue of the HEMEXPO Herald, our bi-annual newsletter sharing the latest news and insights from HEMEXPO and its members.
Click below to view the full e-newsletter.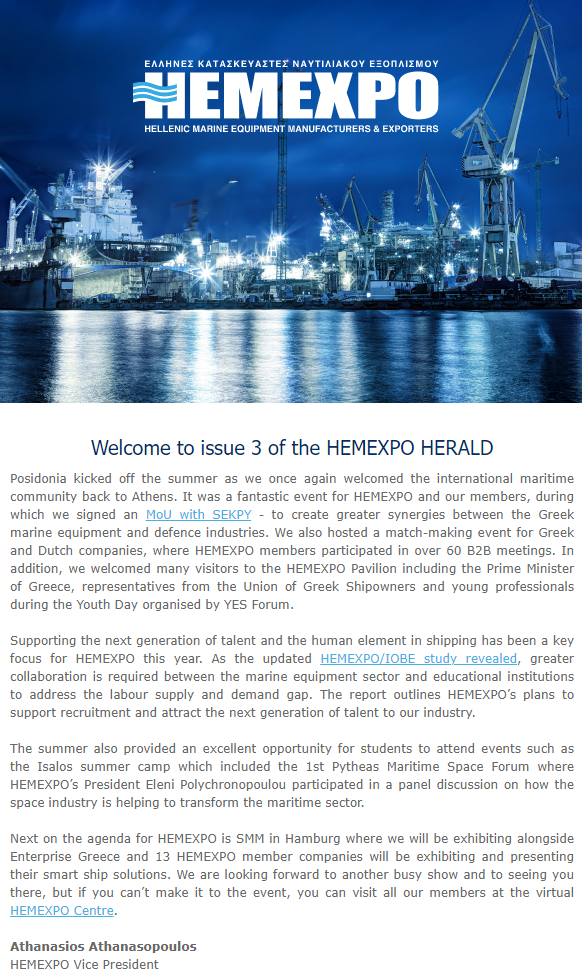 About HEMEXPO
HEMEXPO – Hellenic Marine Equipment Manufacturers and Exports – is a leading suppliers and exporters association for the shipping sector, representing Greek maritime technology specialists worldwide since 2014.
HEMEXPO brings together Greek companies that manufacture and export a comprehensive range of world class marine equipment and technical services used in the construction, conversion, maintenance and upgrading of ships and other marine structures.
http://hemexpo.gr/