20 June 2022 – Memorandum of Understanding sees Inmarsat and the Fameline group of companies express intent to explore further maritime and energy sector opportunities.
A Memorandum of Understanding (MoU) has been signed between Fameline Holding Group (FHG), its subsidiaries and Inmarsat – the world leader in global, mobile satellite communications – extending an existing strategic collaboration. The MoU expresses the intent of both organisations to explore joint initiatives across the maritime and energy sectors to benefit both parties.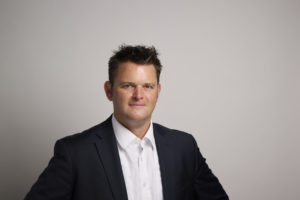 Headquartered in Limassol, Cyprus, FHG is an international network of organisations representing industries including maritime, satellite communications and energy.
Signed on 7 June 2022 at the Posidonia International Shipping Exhibition in Athens, Greece, the MoU aims to identify "mutually beneficial areas of cooperation", bilateral trade opportunities and deeper strategic collaboration between the parties and key shipowners.
Damien Staples, Vice President, Wholesale, Inmarsat Maritime, said: "The memorandum of understanding establishes a basis for discussions that we hope will expand what is already a strong relationship between Inmarsat and the Fameline group of companies. We are pleased to see Fameline investing to expand and endorse the group's strategy for growth, which aligns strongly with Inmarsat's maritime and energy sector ambitions for always-on connectivity and digitalisation. We look forward to exploring new opportunities under this highly promising MoU framework."
Adamos Seraphides, CEO, Fameline Holding Group, said: "Reaching the agreement with Inmarsat verifies the strong relationship our group companies, especially One Net, have had for more than 20 years. Moreover, it signals the beginning of an effort to intensify collaboration with Inmarsat in new fields throughout the FHG structure. We aspire to add more value to each other and develop and deliver innovative solutions for the maritime and energy sectors. We are very pleased that our relationship with a market leader such as Inmarsat is entering a new era."
Further plans from the MoU signatories will be announced in due course.
ABOUT INMARSAT
Inmarsat delivers world leading, innovative, advanced and exceptionally reliable global, mobile communications across the world – in the air, at sea and on land – that are enabling a new generation of commercial, government and mission-critical services. Inmarsat is powering the digitalisation of the maritime industry, making operations more efficient and safer than ever before. It is driving a new era of inflight passenger services for aviation, while ensuring that aircraft can fly with maximum efficiency and safety. Furthermore, Inmarsat is enabling the rapid expansion of the Internet of Things (IoT) and enabling the next wave of world-changing technologies that will underpin the connected society and help build a sustainable future. And now Inmarsat is developing the first-of-its-kind, multi-dimensional communications network of the future, ORCHESTRA.
In November 2021, Inmarsat and Viasat announced the planned combination of the two companies, to create a new leader in global communications. The deal is scheduled to close in the second half of 2022.
For further information, follow us: Twitter | LinkedIn | Facebook | YouTube | Instagram.
ABOUT FAMELINE HOLDING GROUP
Fameline Holding Group (FHG) is a group of companies with international operations in a number of industries, primarily in the maritime, satellite communication and oil and gas industries with growing interest in the healthcare and ICT industries.
FHG is headquartered on the Mediterranean island of Cyprus, situated at the crossroads of three continents. FHG maintains further offices – and possesses within its embrace a network of local offices, representatives and sales agents – in Limassol, Piraeus, Hamburg, Rotterdam, Groningen, Monaco, Odessa, Riga, Abu Dhabi, Dubai, Basra, Singapore and Shanghai.
FHG brings under one roof a plethora of products and services for the maritime and offshore industries such as the provision of engineering consultancy and services, satellite communication services, navigation products and services, IT products and services, the provision of a full range of spare parts and equipment, safety services and equipment, dry-docking and ship repairs, the supply of bunkering and marine lubricants, logistics and warehousing services as well as other value-added services such as vessel performance optimisation analytics services, e-learning solutions and services and seafarer wellbeing services.
FHG is operating in the maritime satellite space since 1997 via its subsidiary One Net Group offering a solution portfolio beyond connectivity including, IT services, Hardware Integrated Solutions, e-Learning solutions and Performance analytics and Monitoring.
For further information: FHG | LinkedIn