24 October, 2016 – Inmarsat (LSE:ISAT.L), the leading provider of global mobile satellite communications services, has announced the appointment of Mark Warner as Head of Marketing Communications for its Maritime business unit.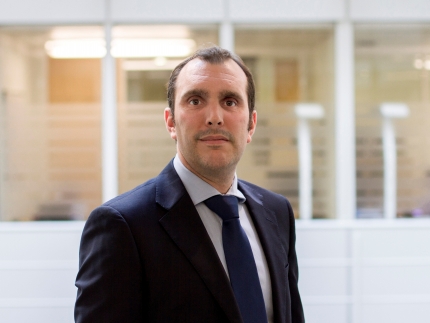 Reporting to Inmarsat Chief Marketing Officer Chris McLaughlin, Warner will take responsibility for maritime marketing communications activities, with the objective of opening up the full potential of high-speed connectivity at sea across vertical markets including merchant shipping, small boat, fishing and leisure. Earlier this year, Inmarsat launched its Fleet Xpress service, which sets a new standard in broadband maritime communications, delivering the highest levels of reliable high-speed broadband connectivity across the world's oceans to enhance vessel efficiency, crew welfare, safety and facilitating innovative 'Connected Ship' applications.
With over 18 years' experience in the maritime industry, Warner has an extensive track record in digital platform development and marketing programme creation for ship owners, managers and suppliers. He has sector-specific experience in data analytics, E-commerce, lead generation and public relations, social media and online advertising. He is also the former Head of Digital Maritime and Professional Division for Informa, publishers of Lloyd's List, where he managed the digital offering from the world's oldest daily shipping paper during an intense development period.
Warner joins Inmarsat after seven years with ShipServ, the world's leading e-marketplace for the marine and offshore supply industries, where he was a Director for Marketing and Business Development playing a central role in ShipServ's contribution to the EU e-maritime digital development project.
"During my time at ShipServ I worked closely with ship owners and ship managers at strategic level as they converted key parts of their business functionality to digital formats. The wider maritime sector is now changing rapidly, and digital strategy has been given a place in the boardroom. I am delighted to join Inmarsat at a time when Fleet Xpress is enabling the digital revolution for ships at sea."
"For Inmarsat, facilitating greater ship efficiency and enhancing connectivity for the modern seafarer have always been clear objectives," commented Ronald Spithout, President of Maritime. "We are well aware of the strong contribution Mark has made in migrating owners and ship managers to more effective digital business practices. We are convinced that his insights onthe digital marketing landscape will be pivotal in realising high speed broadband's potential in the maritime industry."
A University of Plymouth alumnus, holding an MSc in International Logistics and a BSc in Maritime Business & Law, Warner has recently finished serving five years as Chairman of the Plymouth Nautical Degree Association, many of whose 500 members now occupy senior positions across the maritime industry. He is also current chairman of the Marine E-commerce Association.
About
Inmarsat
Inmarsat plc is the leading provider of global mobile satellite communications services. Since 1979, Inmarsat has been providing reliable voice and high-speed data communications to governments, enterprises and other organizations, with a range of services that can be used on land, at sea or in the air. Inmarsat operates in more than 60 locations around the world, with a presence in the major ports and centres of commerce on every continent. Inmarsat is listed on the London Stock Exchange (ISAT.L). For more information, please visit www.inmarsat.com.
The Inmarsat press release newsfeed and corporate updates are on @InmarsatGlobal.