14 November, 2017– Inmarsat has launched a vital new service, SafetyNET II, for Maritime Safety Information Providers (MSIPs), marking a key stage in upgrading the Global Maritime Distress and Safety System (GMDSS), which helps to save thousands of lives at sea each year.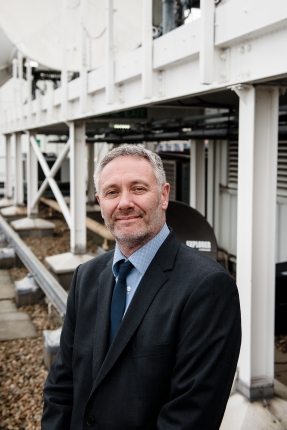 Peter Senior Vice President Safety Security Inmarsat Maritime
Inmarsat's new generation international broadcast and automatic reception service for Maritime Safety Information (MSI), enables MSIP's to transition their communications to web-based messaging. As a web-based service, SafetyNET II introduces broadcast scheduling, continual monitoring, message cancellation, multiple text input methods, among other functions and usability improvements.
Following exhaustive testing with six host countries, SafetyNET II is fully available for the delivery of safety-related messages to vessels including weather forecasts, navigational warnings and piracy alerts. It also provides additional reassurance to ships in distress, by modernising the infrastructure supporting the International Maritime Organization's GMDSS in a way that can enhance search and rescue operations.
Another enhancement sees the introduction of read-receipts, so Search and Rescue (SAR) personnel know whether messages responding to distress calls have been picked up. It's a seemingly small change, but one that assists SAR decision-making.
During the trial period, SafetyNET II was instrumental in saving lives, with its use proving pivotal in two rescues overseen by authorities in New Zealand*.
"SafetyNET II is an important and highly effective, next generation safety service," says Peter Broadhurst, Senior Vice President, Safety & Security, Inmarsat Maritime. "Direct input from MRCCs and other MSI providers was instrumental in developing and refining the solution to fit end-user requirements."
"Most MSIPs are familiar with web-based interfaces which means the training requirement is lower. They can focus on new functionalities, such as the ability to schedule navigational warning repeat messages," continued Broadhurst.
MSIPs also often have to work within tight budgets. Using a web-based platform means they do not need to spend on specialised hardware or divert stretched resources for IT upkeep. Inmarsat recognised that the new system needed to be both future-proofed and backwards compatible.
SafetyNET II is no longer limited to ships featuring Inmarsat C terminals. Ships with FleetBroadband will automatically benefit from enhanced resilience, as messages will have multiple pathways to reach the bridge.
To ensure redundancy, SafetyNET II is supported from two custom-built and synched data centres, one in London (United Kingdom) and the other in Burum (the Netherlands).
About
Inmarsat
Inmarsat plc is the leading provider of global mobile satellite communications services. Since 1979, Inmarsat has been providing reliable voice and high-speed data communications to governments, enterprises and other organizations, with a range of services that can be used on land, at sea or in the air. Inmarsat operates around the world, with a presence in the major ports and centres of commerce on every continent. Inmarsat is listed on the London Stock Exchange (ISAT.L). For more information, please visit www.inmarsat.com.
The Inmarsat press release newsfeed and corporate updates are on @InmarsatGlobal.
About
SafetyNET II:
• For more than 20 years, SafetyNET has been the international service for broadcasting and automatic reception of Maritime Safety Information (MSI), transmitting up to 360,000 messages each year.
• All MSI messages from shore-to-ship are received on board free of charge.
• SafetyNET II has been named as a finalist in the Lloyds List Global Awards 2017 in the category identifying innovative technology or projects that have the potential to move shipping forward – whether in safety, environment or operational efficiency.
*During trials SafetyNET II proved pivotal in the recovery of three men in a 15-foot wooden boat off the Marshall Islands, after Rescue Coordination Centre New Zealand (RCCNZ) asked its Marine Operations Centre in Wellington to supplement aerial searches with SafetyNET II alerts. The master of a bulk carrier en route to Panama posted additional look-outs, spotting the stranded crew and allowing RCCNZ to coordinate retrieval. In a second incident, a fishing crew of six were rescued after three days adrift in the Pacific Ocean, 200 nautical miles off Tonga. A SafetyNET II broadcast led to the crew's rescue by the German cruise ship MS Albatros.