29 September, 2017 – MacGregor, part of Cargotec, establishes its Head Office in Singapore. This ends a period of more than three years where MacGregor has operated with a virtual head office.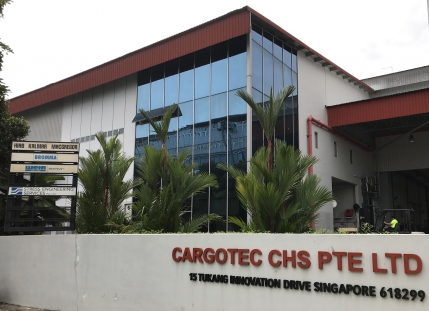 MacGregor Head Office
In line with MacGregor's strategy execution the company wants to strengthen its local presence in Asia and Michel van Roozendaal, President, MacGregor will relocate to Singapore as of 1 October 2017. In addition Finance and Sourcing operations will be led from Singapore. Consequently, Jani Oksanen, Vice President, Finance, MacGregor, will as of 1 October be based in Singapore.
With a global customer base and large geographic span of operations, MacGregor continues to have a strong leadership presence in Europe, where a majority of the company's competence centers are located. "As a global market leader in cargo and load handling serving our customers globally, a Head office in Singapore is a natural fit for MacGregor as the majority of shipbuilding takes place in Asia. Furthermore, close to 70% of MacGregor's Sourcing volume is purchased from Asian vendors," states Michel van Roozendaal, President, MacGregor.
The new Head office will be established in the company's existing premises in Singapore, where MacGregor shares an office with its sister companies Hiab and Kalmar.
MacGregor shapes the offshore and marine industries by offering world-leading engineering solutions and services with a strong portfolio of MacGregor, Hatlapa, Porsgrunn, Pusnes and Triplex brands. Shipbuilders, owners and operators are able to optimise the lifetime profitability, safety, reliability and environmental sustainability of their operations by working in close cooperation with MacGregor.
MacGregor solutions and services for handling marine cargoes, vessel operations, offshore loads, crude/LNG transfer and offshore mooring are all designed to perform with the sea. www.macgregor.com
MacGregor is part of Cargotec. Cargotec's (Nasdaq Helsinki: CGCBV) sales in 2016 totalled approximately EUR 3.5 billion and it employs over 11,000 people. www.cargotec.com