26 September 2018 – MacGregor, part of Cargotec, has secured orders from Hyundai Mipo Dockyard (HMD), in South Korea, to design and deliver complete hatch cover sets and container fixed fittings for eight 1,800 TEU container ships. MacGregor's cargo system expertise will ensure that the vessels are equipped with efficient, optimised and safe cargo handling systems. The order is booked into Cargotec's third quarter 2018 order intake, and delivery of the equipment is planned during 2019.
"HMD and MacGregor have had a long and fruitful cooperation over many years. Our customer has selected key equipment, such as hatch covers and fixed fittings, from a partner that it trusts for quality and safety," says Magnus Sjöberg, Senior Vice President, Cargo Handling, MacGregor. "MacGregor cargo system designs enable HMD to offer competitive feeder ship solutions to their customers."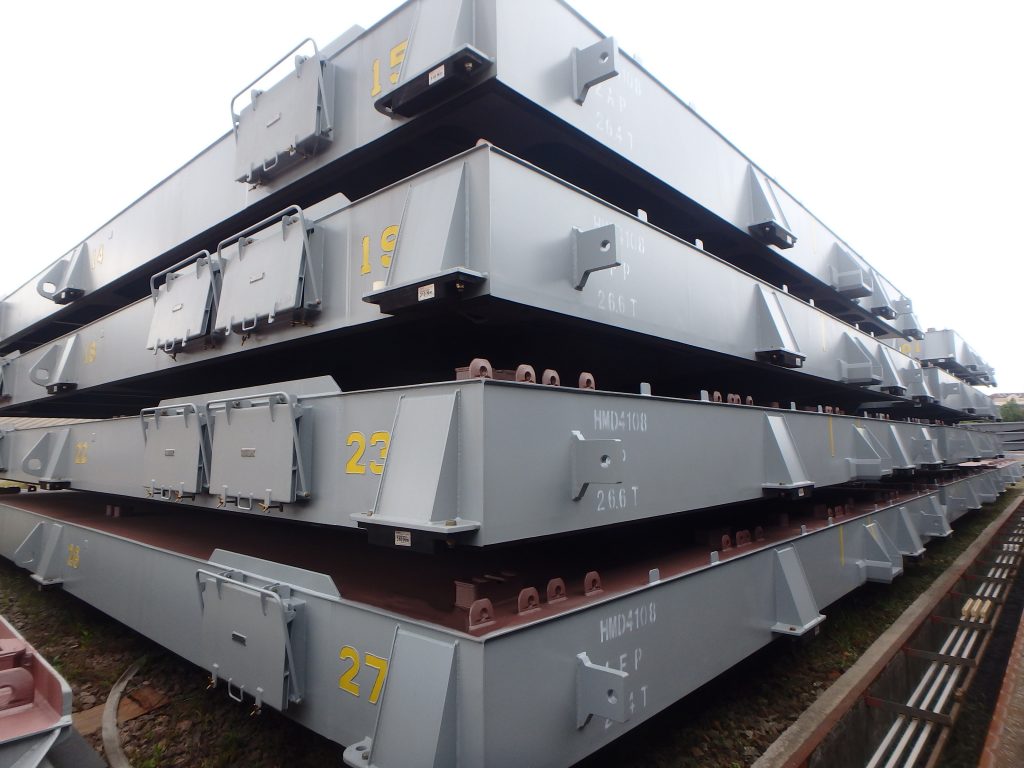 For more information please contact:
Magnus Sjöberg, Senior Vice President, Cargo Handling, MacGregor
Tel: +46 31 850 919
Email: magnus.sjoberg@macgregor.com
or
Heli Malkavaara, Senior Communications Manager, MacGregor
Tel: +358 20 777 4500
Email: heli.malkavaara@macgregor.com
MacGregor shapes the offshore and marine industries by offering world-leading engineering solutions and services with a strong portfolio of MacGregor, Hatlapa, Porsgrunn, Pusnes and Triplex brands. Shipbuilders, owners and operators are able to optimise the lifetime profitability, safety, reliability and environmental sustainability of their operations by working in close cooperation with MacGregor.
MacGregor solutions and services for handling marine cargoes, vessel operations, offshore loads, crude/LNG transfer and offshore mooring are all designed to perform with the sea. www.macgregor.com
MacGregor is part of Cargotec. Cargotec's (Nasdaq Helsinki: CGCBV) sales in 2017 totalled approximately EUR 3.2 billion and it employs over 11,000 people. www.cargotec.com