Leading Offshore supply vessel operator adds dedicated bandwidth charterer service agreement to fleet-wide Fleet Xpress renewal contract commitment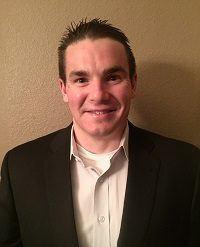 02 July 2019 – Maersk Supply Service has reconfirmed its commitment to Fleet Xpress, in a three-year contract extension which also sees one of the world's largest offshore support vessel operators among the first companies to sign up to Inmarsat's new dedicated bandwidth service for charterers.
Deployed off Europe, the Americas, West Africa, South East Asia and Australia, 40 Maersk Supply Service vessels include some of the most modern anchor handlers, subsea support vessels and platform supply vessels in the offshore services industry, with 10 built within the last three years. Maersk Supply Service is also a strong advocate for digital solutions that use high quality data to optimise vessel operations, recently adopting a new energy advisory system in support of an initial target to reduce fuel consumption by 5% by 2020.
Eric Griffin, VP of Offshore Energy, Inmarsat Maritime said: "We are delighted that Maersk Supply Service has committed to Fleet Xpress to enable its digitalisation strategy and in particular that the company will use our new dedicated bandwidth service to provide its charterers with their own connection through the same terminal and hardware on the vessel."
The new Charterer plans on Fleet Xpress have been designed specifically for Offshore Supply vessel operators to meet the increasing connectivity requirements of third-party charterers and to run across dedicated bandwidth that does not interrupt the vessel's primary bandwidth.
Maersk Supply Service Chief Information Officer, Thomas Stampe, said: "IT solutions that offer us and our customers greater control and flexibility over data management are key to any initiatives that seek to achieve smarter and more agile vessel performance."
Since its launch in March 2016, Fleet Xpress has been installed on board around 7,000 ships, establishing itself as the market-leading maritime broadband connectivity option in the maritime industry. A report published in 2018 by market analyst Euroconsult indicated that Fleet Xpress was the fastest growing maritime VSAT service.
For further information:
Jonathan Sinnatt
Corporate Communications
+44 (0)20 7728 1935​
press@inmarsat.com
Mark Warner
Inmarsat Maritime – Marketing & PR Director
+44 (0)20 7728 1654
mark.warner@inmarsat.com
Debbi Bonner
Managing Director, JLA Media
+31 (0)65 263 0122
debbi.bonner@j-l-a.com
About Inmarsat
Inmarsat is the world leader in global, mobile satellite communications. It owns and operates the world's most diverse global portfolio of mobile telecommunications satellite networks, and holds a multi-layered, global spectrum portfolio, covering L-band, Ka-band and S-band, enabling unparalleled breadth and diversity in the solutions it provides.  Inmarsat's long-established global distribution network includes not only the world's leading channel partners but also its own strong direct retail capabilities, enabling end to end customer service assurance.
The company has an unrivalled track record of operating the world's most reliable global mobile satellite telecommunications networks, sustaining business and mission critical safety & operational applications for 40 years. It is also a major driving force behind technological innovation in mobile satellite communications, sustaining its leadership through a substantial investment and a powerful network of technology and manufacturing partners.
Inmarsat operates across a diversified portfolio of sectors with the financial resources to fund its business strategy and holds leading positions in the Maritime, Government, Aviation and Enterprise satcoms markets, operating consistently as a trusted, responsive and high-quality partner to its customers across the globe.
The Inmarsat press release newsfeed and corporate updates are on @InmarsatGlobal.