25 January 2021 – Maritime data analytics specialist METIS Cyberspace Technology has completed proof of concept trials to confirm that edge computing from Hivecell is wholly compatible with its cloud-based shipboard data acquisition solution. Completion opens the way for fully scalable Hivecell stack processing power to be used at locations onboard ship, resulting in significant bandwidth savings and improved response times for 'smart' ship owners and managers.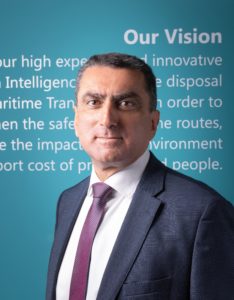 In a maritime industry awash with smart devices yet tied to centralized systems management, cloud storage is increasingly connecting the dots, with processing power 'at the edge' enabling only information relevant to decision-making to be uploaded. On top of reducing hardware and data traffic, edge computing saves on server maintenance and training, while integration is easier.
Hivecell delivers a plug and play 'hive' of smart cells, deployed on the ship in an 'edge-as-service' solution that requires no hardware investment. Crunching data in situ, the distinctive yellow cells pre-process relevant information for upload. Trials at Hivecell using the virtualized METIS Data Fusion Server (DFS) validated Hivecell edge-as-a-service as ready to work with existing METIS cloud-computing software.
"Following the trials, Hivecell can be offered as an integral part of the innovative artificial intelligence-based solutions METIS has developed to empower shipping's digital transformation," said METIS chief executive officer Mike Konstantinidis. "METIS and Hivecell are each innovators in their specialized domains, and each looks forward to identifying common opportunities to implement game-changing solutions that can accelerate maritime digitalization."
"There's a lot of talk from companies who claim to be able to provide computing power at the edge, but a ship is certainly the true edge," said Jeffrey Ricker, co-founder and CEO of Hivecell. "Our solution is programmed with existing hardware and is simple to deploy, enabling the fleet managers to process data from the METIS system more easily than ever before, which enables faster decision making."
More than 250 ships are registered to the METIS cloud platform, the multiple award-winning solution that combines automated data acquisition with high-grade qualitative and quantitative analysis for stakeholders including fleet managers, chartering departments and ships personnel. From its Athens headquarters, METIS has expanded globally, opening offices Vancouver and establishing partnership agreements in Singapore, London, Hamburg and Limassol.
While non-exclusive, the agreement between METIS and Hivecell also opens the way for further development work focusing on improving system redundancy and deploying more machine-learning (ML) at the edge using open-source cloud computing, said Konstantinidis.
"Both companies continue to work towards greater integration and interoperability, as part of a common commitment that we see as seamlessly providing additional value to shipping customers," he said.
About METIS Cyberspace Technology S.A.
METIS Cyberspace Technology specializes in Data Acquisition, Real-time Performance Monitoring and Intelligent Analytics for the Maritime Industry, based on advanced Machine Learning and Artificial Intelligence techniques. Based in Athens, the core of METIS is its team of skilled engineers and researchers whose innovative thinking, maritime business know-how and expertise in high-end technologies are empowering shipping's digital transformation. Established in 2016, METIS is majority-owned by maritime-focused environmental engineering group ERMA FIRST. www.metis.tech
For further information:
Mr. Andreas Symeonidis
Marketing Manager, METIS Cyberspace Technology
+30 213 0075005
andreas.symeonidis@metis.tech
Ms Debbi Bonner
Managing Director, JLA Media
+31 652 630122
debbi.bonner@j-l-a.com
About Hivecell
Hivecell is the Edge-as-a-Service company redefining the category of edge computing with easy-to-deploy, future-proofed, technology agnostic solutions empowering companies to scale infinitely and save massive amounts of resources in their management and processing of big data. It takes compute power out of the data center and places it at the true edge, enabling companies to efficiently manage thousands of remote locations without the use of a huge IT team and at 50 percent of the cost of traditional cloud providers. To learn more visit, www.hivecell.com.
Hivecell Media Contact
Emma Gielata
Matter on behalf of Hivecell
hivecell@matternow.com
+ 1 412-588-6960