06 July 2023 – METIS Cyberspace Technology has received type approval from Bureau Veritas covering the functionality of its user-friendly solution for monitoring and reporting shaft power limitation (ShaPoLi).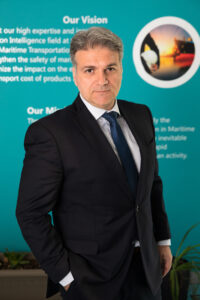 Offering relative simplicity, cost efficiency and minimal impact on vessel operations, ShaPoLi has emerged as an effective means of ensuring that ships comply with the International Maritime Organization's (IMO) Energy Efficiency Existing Ship Index (EEXI) regulation.
ShaPoLi works by restricting maximum shaft power output to a percentage of its original output depending on the ship's individual EEXI requirements. Since engine power is closely linked to fuel usage, power limitation decreases hourly consumption and reduces emissions as a result. However, ShaPoLi is subject to mandatory conditions.
"A resolution adopted by the IMO in 2021 stipulates that power limitation can only be overridden in the interests of the ship's safety or to save life at sea," said Andreas Symeonidis, Marketing and Partner Relations Manager, METIS Cyberspace Technology. "Such cases must be recorded, documented and available for audit by the authorities if requested."
The METIS ShaPoLi solution collects measurements from the torque meter, with an interface panel installed on the bridge displaying the actual shaft power alongside the maximum permitted value. If this value is exceeded, the panel issues an audible and visual alert and creates an event (including position & time stamps), requiring the captain to specify why the limit was breached.
Type approval for METIS ShaPoLi functionality demonstrates that it fully meets the performance expectations of Class on continuous shaft power monitoring, reporting and recording.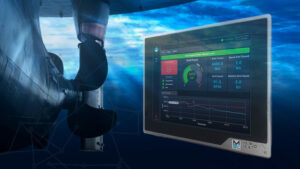 METIS SPL is available on a standalone basis, where it can be applied effectively by owners and operators which do not use other METIS Services. However, Symeonidis added that its value is most fully realised when used as part of an integrated AI-based METIS management solution covering all aspects of vessel performance and compliance. In a typical scenario, METIS SPL could be used as part of integrated performance management to ensure that ship operations were continuously being optimised, for later reporting on compliance and time charter party terms.
"Type approval from BV represents an official endorsement of the value that our easy-to-use ShaPoLi functionality offers ship owners," commented Symeonidis. "The idea of METIS SPL is not to force shaft power to remain within its defined limits; rather, the system is designed to monitor, inform and record. Shaft power limitation is a practical means of meeting EEXI obligations, and our solution helps owners to extract the full benefit of their ShaPoLi system."
About METIS Cyberspace Technology S.A.
METIS Cyberspace Technology specializes in High Frequency Data Acquisition, and Advanced Performance Evaluation Analytics for the maritime Industry. METIS combines innovative thinking, maritime business know-how and expertise in high-end technologies such as Machine Learning and Artificial Intelligence to empower shipping's digital transformation. Established in 2016 in Athens, METIS is majority-owned by the maritime-focused environmental engineering group ERMA FIRST.
www.metis.tech
@METIScybertech