28 November, 2014 – State-controlled Exportadora de Sal SA de CV of Mexico ("ESSA"), one of the world's largest salt exporters with a 10-million-ton annual production, has strengthened its commitment to the continued protection of its operating environment with the signing of a recent contract in China for a new ship-type. This move forms part of ESSA's on-going programme to upgrade and modernise its fleet, in step with recent advances in environmental technology and in line with economic imperatives.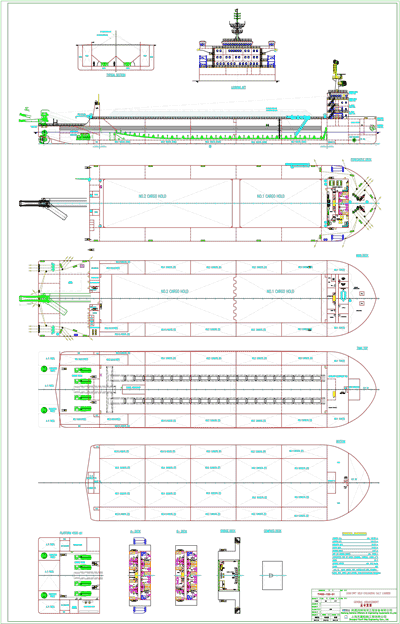 ESSA's export facility is situated in one of Mexico's most ecologically-sensitive national reserves. The Guerrero Negro region is located within The Great Biosphere Reserve of El Vizcaino, managed by the National Commission of Natural Protected Areas and with a total of 2,546,790 hectares it is the largest protected area of the country and one of the largest in Latin America. The reserve is part of the UNESCO International Network of Man and Biosphere Programme and the Oje de Liebre Lagoon, is the principal whale reproduction and mating ground on the Pacific coast.
"It is a privilege to be a part of an area that is of such ecological significance both to Mexico and globally. ESSA takes its responsibility to guard its protection very seriously and this commitment is the driving factor behind the decision to invest in this ambitious newbuild programme. This advanced eco-vessel type will further reduce the impact of operations and help safeguard the delicate eco-system of the Guerrero Negro area while still supporting ESSA's business activities, which are key to the economic development of the local community" commented Mr. Daniel Couttolenc, Director of Operations, ESSA.
Mr. Couttolenc continued, "The shallow-draft 15,000 dwt ABS-classed vessel will incorporate unique design features making it one of the most advanced and environmentally "friendly" ship-types in the world. This is a key consideration for ESSA as it strives to carry out operations in a manner that is sensitive to the very special environment it works within."
The sophisticated shallow draft self-unloading vessel-type will replace part of ESSA's existing tug-barge fleet to shuttle salt from its Guerrero Negro production facility to the Cedros Island export terminal off Baja California. The open-hold twin-belt self-unloading vessel will benefit from twin diesel-electric-driven azimuth thrusters and bow thruster and has the highest ABS environmental class notation +A1, E, +AMS, +ACCU, POT +AT(BS+4.0), CPS, FL(25)*, RES*, SLAM-B*, ENVIRO+, UWILD, MLC-ACCOM
It is estimated the Nantong Rainbow-built vessel will significantly increase the throughput of the current tug-barge fleet and reduce the per ton cost of salt transported by over 30%. The vessel was contracted by Corretaje Maritimo Sud American Ltd through a public tender earlier this year and will be delivered in the first half of 2016.