2 September, 2016 – MaK™ and Caterpillar Marine Asset Intelligence working with DNV GL to offer Survey Arrangement Machinery Condition Monitoring to help ship owners move to a condition-based maintenance strategy that identifies potential problems prior to failure and reduces costs incurred by excessive maintenance.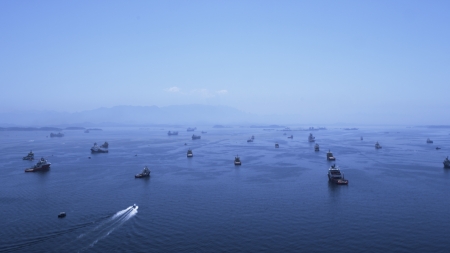 cat2Virginia Beach, VA –MaK together with Caterpillar's Marine Asset Intelligence organization has announced that they have partnered with DNV GL to help make the change from time based maintenance to condition based maintenance by leveraging the predictive analytics of Cat® Asset Intelligence in accordance with DNV GL's Survey Arrangement Machinery Condition Monitoring (CM) requirements. The Survey Arrangement of DNV GL recognizes, across multiple dimensions, the value that an industry leading condition based monitoring system such as Cat Asset Intelligence provides to ship owners. First, by using data analytics to provide transparency and validate equipment condition, unnecessary maintenance expense can be avoided by right-sizing maintenance to condition and not to the calendar. In addition to maintenance costs, comprehensive reliability studies have shown that human intervention is a key factor in over 80% of failures. By using data analytics to validate equipment condition, unnecessary human intervention and open-inspect activities can be avoided or deferred. Not only can ship owners use Cat Asset Intelligence analytics to validate the equipment condition, but predictive analytics can also be used to identify potential issues before failure, independent of the planned maintenance schedule, helping ship owners to avoid the operational and repair costs of unexpected failures. Both of these uses of Cat Asset Intelligence help reduce planned and unplanned maintenance as well as the associated downtime. Leveraging the analytics of Cat Asset Intelligence helps ship owners and operators to make better decisions using data and actionable information.
This project will begin with a customer that has a vessel powered by the new, cutting edge MaK M 46 DF dual fuel engine, which was delivered and supported by Zeppelin Power Systems (the Cat and MaK dealer). Cat Asset Intelligence, combined with the Survey Arrangement Machinery CM, will enable operation of this technology in the smartest, most reliable way possible. "This is going to be a major step forward for many ship owners and their operations in the future. This effort enables operations and maintenance leaders to make better decisions using data and analytics, helping to drive reduced cost, downtime and risk. This is further enhanced by DNV GL, who brings a vast level of experience in safeguarding life, property and the environment," said Ken Krooner, Technology & Operations Manager for Caterpillar Marine Asset Intelligence.
"We are excited to bring together the leading MaK dual fuel engine technology together with the analytics of Cat Asset Intelligence to continue to drive increased value to our customers. This effort will enable our customers to further increase the availability and decrease the low total operating cost of the MaK medium speed engines by optimizing maintenance practices and avoiding failures" said Karl Vollrath, Product Support Manager for MaK. "At DNV GL we are always looking to work with our customers to find ways to use new technologies and operational strategies to help the industry become safer, smarter and greener," said Oliver Darley, Head of Ship Systems, Materials and Components at DNV GL – Maritime. "This project combines the expertise and experience of the equipment maker, analytics provider, vessel owner and operator, and DNV GL as a classification society to take a real step forward in improving vessel performance and efficiency."
Caterpillar marine power solutions are backed by the worldwide Cat dealer network with trained technicians to ensure service support is never out of reach. For more information on Caterpillar Marine, visit www.cat.com/marine. Follow us on Facebook: www.facebook.com/caterpillarmarine and Twitter @catmarineglobal.
About
DNV GL
Driven by its purpose of safeguarding life, property and the environment, DNV GL enables organizations to advance the safety and sustainability of their business. Operating in more than 100 countries, the company's 15,000 professionals are dedicated to helping their customers in the maritime, oil & gas, energy and other industries to make the world safer, smarter and greener. More information is available at www.dnvgl.com
About Caterpillar
Marine Asset Intelligence
Caterpillar Marine Asset Intelligence provides digital services and solutions to customers using data analytics and expert advisory services to predict and avoid equipment failures, reduce fuel and energy consumption, and optimize maintenance. While this offering is relatively new as a part of Caterpillar, the organization has been delivering value to our customers for 15 years and is based on over 40 million hours of machine monitoring experience. This innovative technology and service offering compliments the Caterpillar Marine products and technologies that are focused on providing the highest level of uptime and the lowest lifecycle cost.
About
MaK
Manufactured by Caterpillar Motoren GmbH, the MaK line of heavy fuel oil, marine diesel, gas and dual fuel engines is used in a wide variety of marine applications. In the medium speed propulsion market, MaK is one of the top engine brands. MaK engines, based on a long-stroke philosophy to improve fuel consumption and exhaust emissions, are also capable of running on economical Heavy Fuel Oil. The MaK product line offers main propulsion engines from 1,020 kW to 16,000 kW, and generator sets from 970 kWe to 15,360 kWe. Because of these factors, the MaK brand holds significant importance for customers in the cruise, ferry, cargo, inland waterway, offshore, tug and salvage, fishing, governmental, and dredge segments.
About
Caterpillar Marine
Caterpillar Marine, with headquarters in Hamburg, Germany, groups all the marketing and service activities for Cat and MaK™ marine diesel, dual fuel and gas power and propulsion systems within Caterpillar Inc. The organization provides premier power solutions in the medium- and high-speed segments with outputs from 93 to 16,800 kW in main propulsion and 10 to 16,100 kWe in marine generator sets as well as a comprehensive portfolio of propulsion solutions. The sales and service network includes more than 2,100 dealer locations world-wide dedicated to support customers in ocean-going, commercial marine and pleasure craft wherever they are.
More information is available at: MARINE.CAT.COM/pr
About
Caterpillar
For nearly 90 years, Caterpillar Inc. has been making sustainable progress possible and driving positive change on every continent. Customers turn to Caterpillar to help them develop infrastructure, energy and natural resource assets. With 2014 sales and revenues of $55.184 billion, Caterpillar is the world's leading manufacturer of construction and mining equipment, diesel and natural gas engines, industrial gas turbines and diesel-electric locomotives. The company principally operates through its three product segments – Resource Industries, Construction Industries and Energy & Transportation – and also provides financing and related services through its Financial Products segment. For more information, visit caterpillar.com. To connect with us on social media, visit caterpillar.com/social-media.
More information is available at www.cat.com.
CAT, CATERPILLAR, their respective logos, "Caterpillar Yellow" and the "Power Edge" trade dress, as well as corporate and product identity used herein, are trademarks of Caterpillar and may not be used without permission.
©2016 Caterpillar
All Rights Reserved