24 April 2019 – Analytics service integrated into Fleet Data, allowing ship owners and managers to collect, transfer and analyse fuel optimisation data in real-time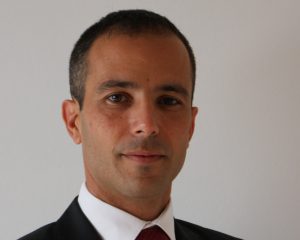 Inmarsat and NAPA, the leading provider of maritime software, services and data analysis, have signed an agreement to enable ship owners and ship managers to access and analyse real-time onboard data more efficiently through a dedicated application hosted on Inmarsat's new Fleet Data IoT service.
Developed by Inmarsat and Danelec Marine, and made commercially available earlier this year, Fleet Data collects data from onboard sensors, pre-processes that data, and uploads it to a central cloud-based database equipped with a dashboard and an Application Process Interface (API).
NAPA will then use this data to offer services for vessel performance monitoring, analytics and optimisation.
Research published last year by Inmarsat on digital transformation in shipping* indicated that, on average, ship operators and managers plan to spend $2.5 million on IoT-based solutions within three years and expect average IoT-driven cost savings of 14% over the next five years.
However, the research strongly suggested that a greater maritime appetite for IoT-based solutions would emerge if more data could be delivered and analysed in real-time.
"We are delighted that NAPA will be our first certified application provider for Fleet Data. This partnership and the NAPA application will help overcome key difficulties faced by those frustrated with the challenge of aggregating vessel data on-board and getting it efficiently onshore to improve fuel optimisation," says Stefano Poli, VP, Business Development, Inmarsat Maritime.
"It will allow ship operators and managers to access, control and analyse their own data, through the NAPA application on Fleet Data and via a secure platform that is fully scalable, fleet-wide and now commercially available on both Fleet Xpress and FleetBroadband," says Mr Poli.
"Our NAPA Fleet Intelligence platform is built to utilise ship performance data from all kinds of data sources, such as noon reports, or AIS, and to scale according to the data available, allowing as many vessels as possible to use data to improve their operations," says Mr Pekka Pakkanen, Director, Development, NAPA Shipping Solutions.
"However, the most accurate performance evaluations and predictions need both good quality and high frequency data, which is just what Fleet Data provides. For us, the key is to provide value from the data collected, based on expertise in hydrodynamics, optimisation and analytics. This scalable way of obtaining data opens new possibilities to enhance the benefits of this value added service for the whole shipping industry," says Mr Pakkanen.
In addition to Fleet Data, Inmarsat is also providing dedicated bandwidth services for application providers across both its L-Band and Ka-Band networks and recently signed an agreement with SRH Marine SAIT to provide ECDIS updates via FleetBroadband.
*The Industrial IOT on Land and at Sea – published July 2018; research commissioned to Vanson Bourne, specialist technology market research company. For more information visit http://research.inmarsat.com/
For further information:
Jonathan Sinnatt
Corporate Communications
+44 (0)20 7728 1935​
press@inmarsat.com
Mark Warner
Inmarsat Maritime – Marketing & PR Director
+44 (0)20 7728 1654
mark.warner@inmarsat.com
Debbi Bonner
Managing Director, JLA Media
+31 (0)652 630122
debbi.bonner@j-l-a.com
About Inmarsat
Inmarsat is the world leader in global, mobile satellite communications. It owns and operates the world's best global portfolio of satellite networks, specifically designed for customer mobility, and holds a multi-layered, global spectrum portfolio, covering L-band, Ka-band and S-band, enabling unparalleled breadth and diversity in the solutions it provides. Inmarsat's long established global distribution network includes not only the world's leading channel partners but also its own strong direct retail capabilities, enabling end to end customer service assurance. The company has an unrivalled track record of operating the world's most reliable global mobile satellite networks, sustaining business and mission critical safety & operational applications for 40 years. It is also a major driving force behind technological innovation in mobile satellite communications, sustaining its leadership through a substantial investment and a powerful network of technology and manufacturing partners. Inmarsat operates across a diversified portfolio of sectors with the financial resources to fund its business strategy and holds leading positions in the Maritime, Government and Aviation satcoms markets, operating consistently as a trusted, responsive and high quality partner to its customers across the globe.
For further information, visit Inmarsat.com or follow us on LinkedIn or on Twitter @InmarsatGlobal.
About NAPA
In its 30 years of operation, NAPA has become a global leader in software, services and data analysis for the maritime industry; providing best in class data-led solutions for safety, efficiency and productivity in both ship design and operations.
NAPA operates globally, with 10 offices across Asia, Europe and the Americas supported by its Helsinki headquarters. To date, NAPA has 420 user organizations for its design solutions and over 2,500 installations onboard vessels. For more information, visit www.napa.fi