08 November 2022 – MAHI has become the latest company to join One Sea, bringing further expertise to the growing association whose mission is to advance understanding of maritime autonomous surface ships.
In what is proving to be a period of significant growth for One Sea, MAHI is the fifth new member in the past 12 months alone. MAHI also becomes One Sea's first member from Belgium, adding to a list that now includes representation from eight countries across three continents.
MAHI is a spin-off of Project Mahi, a private initiative that began in 2015 and culminated in March 2022 with Mahi Two – the uncrewed surface vessel (USV) that became the world's first solar-powered autonomous vessel to cross the Atlantic Ocean. Following the success, members of the Project Mahi team founded MAHI to develop crucial components for unmanned and reduced crew vessels. The company's flagship product, MAHI Sense, provides full situational awareness and collision avoidance using state-of-the-art technology.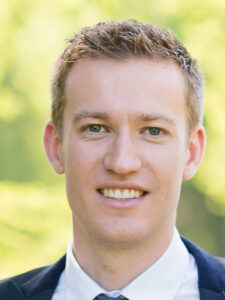 One Sea Secretary General, Sinikka Hartonen, said: "With its founding team having spearheaded the world's first Atlantic crossing by a solar-powered USV, MAHI's pedigree in autonomous vessel operations speaks for itself. The company will reinforce One Sea's expertise in situational awareness and collision avoidance through its considerable know-how and powerful AI-based technology."
MAHI co-founder and CEO, Pieter-Jan Note, commented: "At MAHI, we believe that maritime autonomous technology will play an important role in the transition to safer, cleaner and more efficient vessel operations. However, unmanned and reduced crew vessels will not be able to achieve their potential without international collaboration on the international regulatory framework in which they will operate. We are therefore delighted to join One Sea and to lend our proven capabilities and know-how to unlock that potential."
ABOUT ONE SEA: 
The One Sea Association is a high-profile, non-profit global alliance of leading commercial manufacturers, integrators and operators of maritime technology, digital solutions, and automated and autonomous systems.
One Sea promotes the implementation and creation of conditions needed for an automated and autonomous maritime transport system. The association engages in the development of the international legal framework and participates in the standardization work.
Members include ABB, Avikus, Cargotec, Finnpilot Pilotage, Fintraffic, ELTA, Groke Technologies, Haltian, Kongsberg, MAHI, Monohakobi Technology Institute (MTI), Orca AI, Sea Machines Robotics and Tietoevry.