21 October 2020 – Leading global marine insurer North P&I Club has won the 2020 SAFETY4SEA Technology Award for its Digital Covid-19 Tracking Tool, after a public vote recognised the solution as the year's standout technological contribution to maritime safety.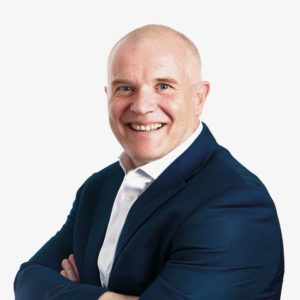 Hosted on MyGlobeView – a market-leading interactive platform for identifying commercial risks and physical threats to global shipping – the unique Tracking Tool provides live updates on developments related to Covid-19, with data provided by North Correspondents as well as international maritime and health organisations. This allows users to plan their operations based on the most up-to-date information regarding infection rates, port entry requirements, quarantine rules and more.
North received the prestigious award at a virtual ceremony held on 20 October, overcoming competition from four other shortlisted nominees. Accepting the honour on behalf of his colleagues, North Director of Loss Prevention Colin Gillespie said: "When we launched the Covid-19 layer back in February, we were convinced it would prove successful. It was the right technology at the right time, serving our members' need for information about the spread of coronavirus in different countries and ports."
Immediately after launching the tool, North decided to share it, free of charge, with the International Group of P&I Clubs (IG), which in turn made it available to all members. The award win therefore also acknowledges the industry-wide impact new digital solutions can have in disseminating insights when the maritime sector most needs them.
"We took the decision very early on to make the information publicly available by sharing it with our international partners via the IG website," says Gillespie. In keeping with this community approach, he says that the award "isn't just for North. It's also for our technology partner Geollect – and especially for the Correspondents and other organisations providing the data that has made this platform so successful.
North Digital Covid-19 Tracking Tool: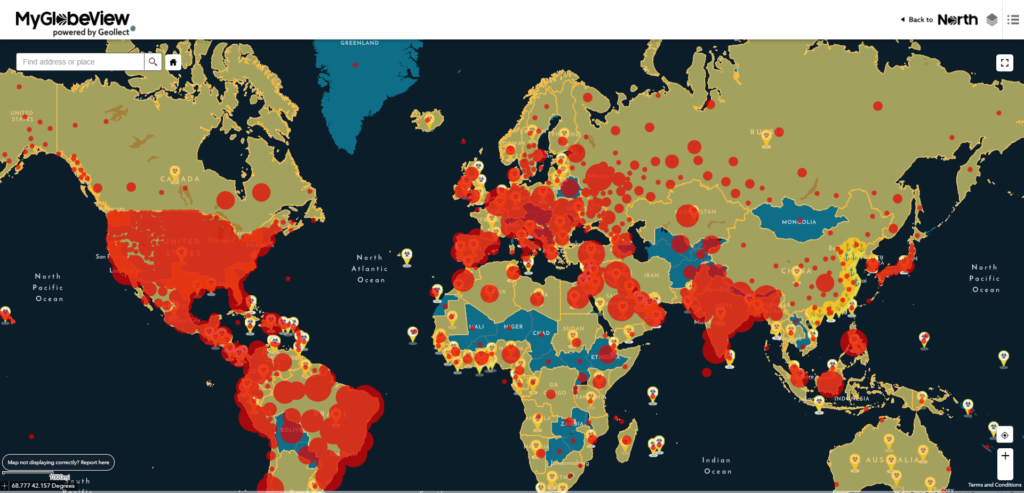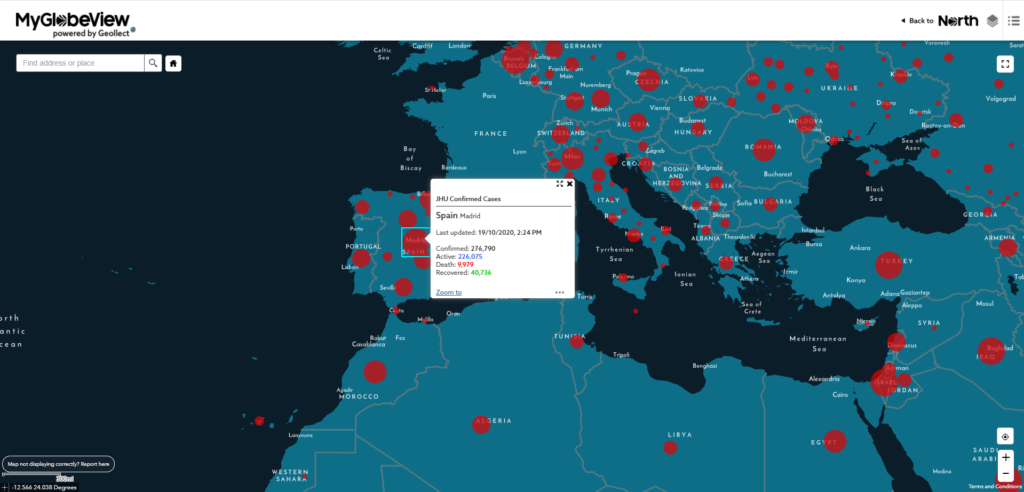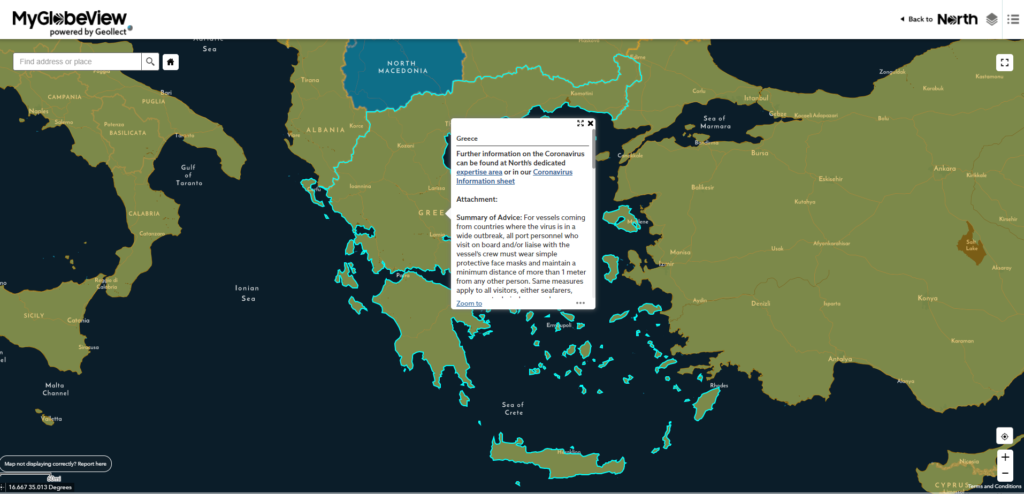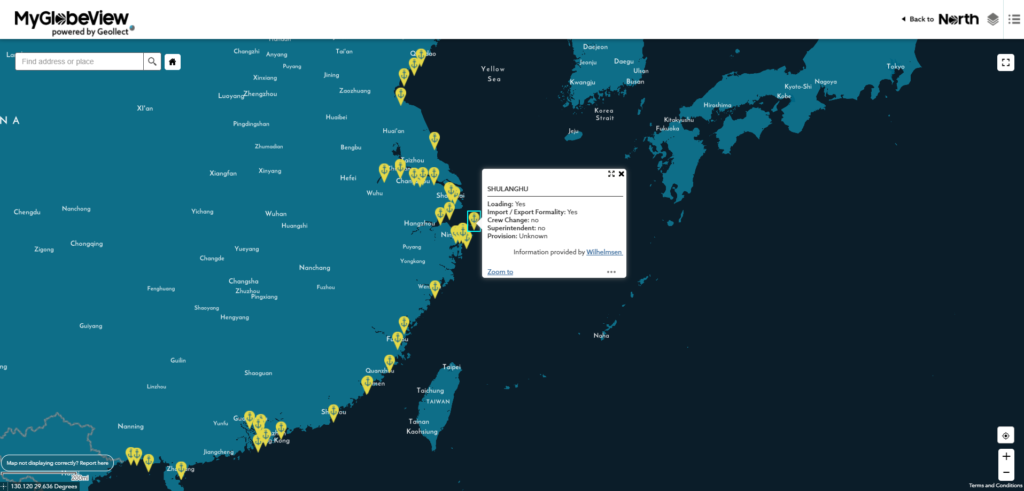 About North P&I Club:
North P&I Club is a leading global marine insurer providing P&I, FD&D, war risks and ancillary insurance to over 230 million GT of owned and chartered tonnage. Through its Sunderland Marine brand, North is also a leading insurer of fishing vessels, small craft, aquaculture risks and owners' fixed premium P&I cover. The S&P Global 'A' rated Club is based in Newcastle upon Tyne, UK with regional offices and subsidiaries in Australasia, China (Hong Kong and Shanghai), Greece, Ireland, Japan, Singapore and USA. North is a leading member of the International Group of P&I Clubs (IG), with over 12% of the IG's owned tonnage. The 13 IG clubs provide liability cover for approximately 90% of the world's ocean-going tonnage and, as a member of the IG, North protects and promotes the interests of the international shipping industry. For further information, visit: www.nepia.com
About MyGlobeView:
MyGlobeView is an advanced geographical information portal exclusively for North's Members and correspondents. This portal builds on the success of North's public-facing platform GlobeView, which was launched in partnership with Geollect in September 2019. Highlighting maritime incidents and threats has always been a key feature on North's digital platforms and since 2019, North and Geollect have been working together to provide information, analysis and assessments relating to the commercial risks and threats faced by the shipping industry and seafarers, around the world.
For more information:
Kim Rogerson
Senior Executive (Communications)
North P&I Club
+44 191 232 5221
kim.rogerson@nepia.com
Debbi Bonner
Managing Director
JLA Media
+31 652 630122
debbi.bonner@j-l-a.com