13 December 2021 – The first North Group Impact Report highlights the Club's extensive commitments to sustainability and "ambitious but achievable" targets for the years ahead.
To provide insight into its initiatives and future priorities for sustainability, North P&I Club has launched its first North Group Impact Report. The 22-page document details the Club's progress in three key areas – planet, people and performance – and sets out its sustainability targets for 2030.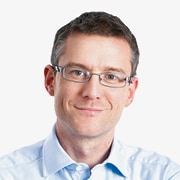 "Our focus in this, our inaugural Impact Report, is on the tangible and important steps that we are currently taking at North and our strategy going forward," explains Mark Church, Head of Sustainability, North P&I Club. "Sustainability for North is about trying to make real-world differences in the ways that we operate internally and facilitating sustainability for our Members and Clients."
In the Impact Report, North names seven of the United Nations' Sustainable Development Goals (SDGs) as underpinning its sustainability efforts: 3) good health and well-being; 5) gender equality; 8) decent work and economic growth; 9) industry, innovation and infrastructure; 13) climate action; 14) life below water; and 16) peace, justice and strong institutions. Among these SDGs, it acknowledges goal 13, climate action, as the "biggest sustainability challenge that we face".
The Report goes on to review the steps North is taking to mitigate its own climate impacts and those of its Members and Clients, such as handling of pollution-related claims and establishing a cross-departmental 'Navigating Decarbonisation' working group. It also assesses North's actions in protecting and supporting people – including through its COVID-19 Tracking Tool and Mind Matters crew welfare programme – and provides an overview of its recent customer satisfaction performance.
The full 2030 Sustainability Strategy and Impact Report can be downloaded here.
About North P&I Club:
North P&I Club is a leading global marine insurer providing P&I, FD&D, war risks, hull and machinery, and ancillary insurance to over 248 million GT of owned and chartered tonnage. Through its Sunderland Marine brand, North also provides cover for fishing vessels, small craft, aquaculture risks and owners' fixed premium P&I. The S&P Global 'A' rated Club is based in Newcastle upon Tyne, UK with regional offices and subsidiaries in Australasia, China (Hong Kong and Shanghai), Greece, Ireland, Japan, Singapore and USA. North is a leading member of the International Group of P&I Clubs (IG), with over 12% of the IG's owned tonnage. The 13 IG clubs provide liability cover for approximately 90% of the world's ocean-going tonnage and, as a member of the IG, North protects and promotes the interests of the international shipping industry. For further information, visit: www.nepia.com