18 April 2023 – Official opening of NorthStandard's regional headquarters for Asia in Singapore emphasises commitment to post-merger continuity of service and growth in the region.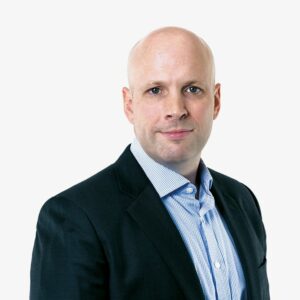 NorthStandard has opened the doors of the Singapore office that establishes its new headquarters in Asia. Located in expanded and fully refurbished premises at the former North address of Springleaf Tower, Anson Road, the establishment of a single office was marked out as a priority during the merger between North P&I and The Standard Club, given the significance of regional members and the pivotal role of Singapore based service delivery.
Establishing a combined P&I business that is considered to be more extensive than any other within the Lion City, NorthStandard has identified continuity of customer relationships as its first priority across the region. The consolidated office is led by David Roberts, former Standard Asia Managing Director and James Moran, former North Director (Singapore).
Roberts, who has been appointed Head of Asia-Pacific, commented: "Singapore's maritime industries are accustomed to hearing about the benefits of scale, but we are also fully aware that members and brokers put the highest value on the relationships we have with them. We have acted at pace to  launch NorthStandard in Singapore to confirm our commitment to continuity of service  in Asia delivered by our combined team."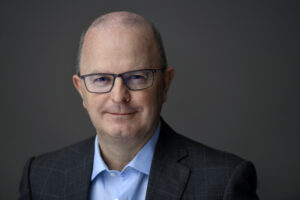 "The personal contacts and relationships that members value remain firmly in position within the new organisation. Members will also welcome the fact that a far broader service portfolio is available to them within the region than was previously the case through either North or Standard," added Moran, who was recently confirmed as NorthStandard's Chief Operating Officer, Asia Pacific/Head of P&I Claims – Asia Pacific. "Service levels will benefit from the combination of resources and inhouse capabilities: arguably, we offer the widest service provision in P&I based in this time zone."
With expertise in loss prevention, claims, FD&D and underwriting in the region drawing on the skills of in-house lawyers, master mariners and engineers, NorthStandard also hopes to contribute strongly to work on enhancing safety, sustainability and security, in support of Singapore's maritime sector.
Consolidation in Singapore provides a basis for a regionally led response from NorthStandard to the challenges of decarbonisation, digitalisation, regulation, and recruitment, said Roberts. The Club's regional specialities include management of the Singapore War Risks Mutual (SWRM) (Singapore's national war pool) -, Strike & Delay Class cover, a particularly strong position in FD&D , fast-growing owners' fixed premium lines of business and a dedicated Coastal & Inland Class.
"Diversification provides a strong path for growing the combined business from Singapore," added Moran. "Both North and Standard Club built their businesses on service excellence, but even in the first months post-merger, we are seeing how – together – NorthStandard is something even better."
On its launch day, 20 February 2023, S&P Global confirmed that NorthStandard had been given an enhanced 'A' rating with stable outlook based on its competitive position, financial strength, 'AAA' capital adequacy and sound balance-sheet risk management.
With over 390 million GT of owned and chartered tonnage on its books, NorthStandard consolidates annual premiums of around US$800 million, employs over 650 people and brings together over 300 years of P&I heritage. For the 2023/24 Policy Year, members of North and Standard Club have renewed into their existing insurance entities, with 2023/24 certificates and documentation retaining Standard Club and North branding. It is anticipated that insurance entities will adopt a common NorthStandard policy from 20 February 2024.
About NorthStandard:
NorthStandard is one of the leading providers of global marine insurance products and services across the maritime industries. Established through the merger of North P&I Club and the Standard Club in February 2023, NorthStandard brings together over 300 years of marine insurance heritage. 'A' rated by S&P Global, NorthStandard has a premium income around US$800M and provides cover for over 390 million GT of owned and chartered tonnage.
From headquarters in the UK and with offices throughout Europe, Asia and the Americas, NorthStandard offers a unique blend of worldwide presence and class-leading expertise across multiple specialist areas, including P&I, FD&D, War Risks, Strike & Delay, Hull and Machinery and ancillary insurance. Its Sunderland Marine and Coastal & Inland divisions also provide cover for owners' fixed premium P&I, fishing vessels, inland waterway and coastal trading vessels and aquaculture. NorthStandard's comprehensive local market and sector knowledge is underpinned by continuous investments in market-leading digital technologies.
NorthStandard is a leading member of the International Group of P&I Clubs (IG) and is fully committed to upholding the shared objectives of its 12 independent member clubs, which provide liability cover for approximately 90% of the world's ocean-going tonnage.