20 November 2023 – With little prospect that the uncertainties and inflationary pressures afflicting the global economy through 2022-23 will disappear, NorthStandard has signalled intentions to apply a precautionary 5% increase to its P&I and FD&D premiums for 2024-25.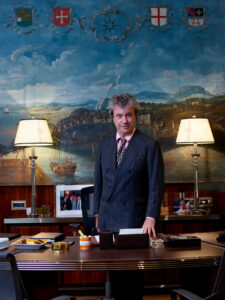 NorthStandard intends to apply a 5% General Increase to its P&I and FD&D premiums from February 2024 for the 2024-25 policy year, in a move the global marine insurer says represents a responsible approach to underwriting at a time of persistent shipping market uncertainties.
Based on YTD experience at the November pre-renewal point, NorthStandard indicates that its 2023-24 combined ratio is on track for a sub-100% performance. However, the Club's Directors have agreed that a precautionary General Increase to its P&I and FD&D premiums is prudent against a backdrop of continuing geopolitical conflict, sanctions, continuing inflationary pressures, downsized economic forecasts and shipping market volatility.
In its first Pre-Renewal Report since the merger between North P&I and The Standard Club, NorthStandard confirms that mutual poolable tonnage entered with the Club continues to rise, in what it sees as market vindication of consolidation. Growing by a little over 2.5% between the new organisation's launch on 20 February and 30 August 2023, mutual poolable tonnage entered reached just over 260 M GT. The Club reported nine claims of above $1m at the half year point 2023-24, more than the total number for 2022-23 as a whole.
Cesare d'Amico, Chair, NorthStandard, said that GI rises were "never welcome", but added: "Transparency is essential to communicate our budgetary requirements for 2024-25. The claims environment continued to be stable in the first half of 2023, but claims costs climbed due to inflationary pressures in the global economy."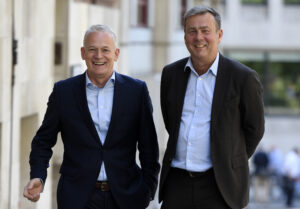 NorthStandard rationalised property costs by bringing legacy businesses under a single roof in London, Singapore, New York, Dublin, Hong Kong and Tokyo. New reinsurance agreements have also brought economies, while gains will come from migrating policyholders to unified NorthStandard cover and reducing the number of active insurance underwriting entities in 2024, d'Amico said.
"The gains of consolidation that maintains service excellence are hard won, but they are nonetheless tangible for all that," added Jeremy Grose, co-Managing Director, NorthStandard. "Our larger organisation has been shaped to support a strong in-house expertise base across the world. The disruptions we have seen to international political order in recent years, and other global uncertainties indicate that the resulting reach and capabilities will only become more important for delivering the services which are the foundation of our business."
In enhancing S&P Global's 'A' stable rating from the position held by both Clubs pre-merger, NorthStandard was also proving its resilience in the eyes of others, commented Nick Jelley, Chief Financial Officer, NorthStandard. "Our underlying portfolio is sound. We anticipate a positive investment return for the 2023-24 year as a whole and expect that increased free reserves and surplus capital will offer further indicators of strength in turbulent times," he said.
Thya Kathiravel, Chief Underwriting Officer added that the consolidated Club achieved a positive underwriting performance during the first half of the year which was "especially pleasing during a period of internal restructuring and the external challenges brought by market uncertainties. However, a return to the low inflation seen over the last decade is unlikely; increased costs and claims values are inevitable, and we must take precautionary action to offset identifiable trends."
With its internal restructuring process completed on 1 September, NorthStandard has organised its blue-water mutual Geographical Sectors around six regions and allocated each diversified product line to a Specialty Sector unit
"The first year of any business is likely to be among its most challenging, but working to deliver on our merger commitments has also been one of the most rewarding periods of my working life," said Paul Jennings, co-Managing Director, NorthStandard. "Despite geopolitical, economic and climate-driven disruptions, our focus has been unflinchingly on service quality and value for money, as we evolve P&I that is 'fit for the future' in an increasingly complex maritime world".
About NorthStandard:
NorthStandard is one of the leading providers of global marine insurance products and services across the maritime industries. Established through the merger of North P&I Club and the Standard Club in February 2023 and 'A' rated by S&P Global, NorthStandard has a premium income around US$800M and provides cover for over 365 million GT of owned and chartered tonnage.
From headquarters in the UK and with offices throughout Europe, Asia and the Americas, NorthStandard offers a unique blend of worldwide presence and class-leading expertise across multiple specialist areas, including P&I, FD&D, War Risks, Strike & Delay, Hull and Machinery and ancillary insurance. Its
Sunderland Marine and Coastal & Inland divisions also provide cover for owners' fixed premium P&I, fishing vessels, inland waterway and coastal trading vessels and aquaculture. NorthStandard's comprehensive local market and sector knowledge is underpinned by continuous investments in market-leading digital technologies.
NorthStandard is a leading member of the International Group of P&I Clubs (IG) and is fully committed to upholding the shared objectives of its 12 independent member clubs, which provide liability cover for approximately 90% of the world's ocean-going tonnage.