9 March, 2016 – Thousands of Ocenco M-20.2 EEBDs from 2002 will need replacing before 1 July 2017 – and exclusive distributor VIKING is presenting a hard-to-beat business case, not only for replacing expiring units with exactly the same brand, but also for shipowners replacing conventional air pressured EEBD's. The company anticipates, however, that shipowners will need to move quickly to ensure supply.
Marine safety equipment manufacturer and servicing provider VIKING Life-Saving Equipment is alerting shipowners to the need to replace onboard Ocenco M-20.2 Emergency Escape Breathing Devices (EEBDs) as their 15-year lifespan draws to a close at the beginning of 2017.
In July 2002, when SOLAS amendment regulations II-2/13.3.4 and 13.4.3 came into force all vessels had to be equipped with EEBDs. One of the most popular choices among shipowners was the maintenance-free Ocenco M-20.2 Emergency Escape Breathing Device, exclusively distributed by VIKING.
Units installed in 2002 are due for replacement by early 2017. Lasse Boesen, VIKING's Global Manager for the company's Life-Saving Appliances and Fire Fighting Equipment, explains the particular attraction of the Ocenco M-20.2:
"Replacing conventional EEBD's with an Ocenco unit provides immediate benefits. While it's marginally more expensive to buy than conventional air pressure EEBDs, the Ocenco M-20.2 EEBD is maintenance-free throughout its lifetime," he says. "That fact alone saves shipowners around 60 percent in costs for each and every device compared to conventional air pressured units requiring annual on shore service as well as an expensive cylinder hydrotest every 5th year. So it's a solid business case any way you look at it – and it makes the Ocenco M-20.2 EEBD without question VIKING's strong recommendation as a replacement product."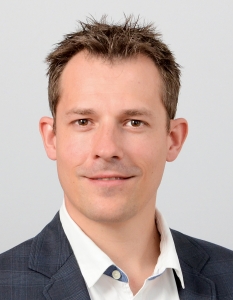 Thousands of vessels have already replaced their conventional EEBD's, but there are still many shipowners experiencing unnecessary costs on the annual servicing of their conventional EEBD's. Given the Ocenco M-20.2 EEBD's solid track record, VIKING expects supply to come under pressure in the next 16 months or so, as owners of conventional air pressure devices will also be looking to switch to the more cost effective product.
"Working closely with the manufacturer, we'll do our best to keep up with the demand," says Lasse Boesen. "But there is, of course, no way to guarantee full availability closer to the deadline."
VIKING has already stated that it will prioritize deliveries to current customers, including those with a VIKING Global Safety Product Agreement (GSPA) in place. These special agreements provide easy availability of a range of safety equipment and accessories at globally fixed prices in key ports – and with EEBDs classified as dangerous goods, delivery can be requested directly from global key ports, helping to avoid any extra hassles.
About
VIKING
VIKING Life-Saving Equipment A/S is a global market leader in maritime and offshore safety, providing and servicing safety and fire-fighting equipment for passenger and cargo ships, offshore installations, fishing vessels, the navy, fire departments and leisure yachts.
VIKING is a privately held corporation founded in 1960 with group headquarters in Esbjerg, Denmark. Products are manufactured in Denmark, Norway, Bulgaria and Thailand. VIKING offers a broad range of off-the-shelf and tailored safety solutions and systems certified in accordance with the latest requirements of the IMO, SOLAS, EU and USCG.
The product portfolio includes chute and slide-based marine and offshore evacuation and crew transfer systems, liferafts, lifejackets, immersion suits, fire suits, work suits, pilot suits, helicopter transportation suits, MOB boats, davits, pilot ladders, signs, and other lifesaving appliances. The VIKING Agreements offer uniquely customizable concepts that incorporate safety products, global servicing, single-source management, and financing in a variety of fixed price structures.
With 2000 employees worldwide, the unique VIKING network of branch offices, agents, 270 certified servicing stations and worldwide stock points makes VIKING a truly global provider at convenient locations in all significant markets.