12 February 2019 – One Sea, the alliance that brings together leading exponents of autonomous ship technology, has secured new funding to support its role as business ecosystem, at the same time adding Shipbrokers Finland as a new partner.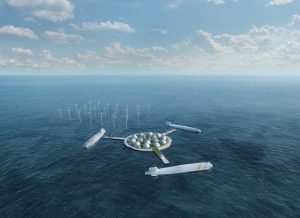 An injection of public funds via Business Finland will contribute to the ecosystem's work for the next three years, as technology partners push forward with further sea trials and One Sea rolls out a far-reaching autonomous shipping standards initiative.
The One Sea ecosystem aims to enable autonomous maritime transport by 2025, but an array of new technologies and standards are on the horizon as momentum builds to exploit the potential of greater connectivity and digitalisation. While some technologies will take hold, others will become historical footnotes.
"Digital technologies could transform every aspect of shipping and maritime logistics, but these benefits will only be realized through strong cooperation. One Sea was established expressly to facilitate such strategic collaboration," emphasizes Sari Turkkila, Executive Director of new joiner Shipbrokers Finland.
One Sea is led by DIMECC Ltd (Digital, Internet, Materials & Engineering Co-Creation), the co-creation platform that seeks to drive digital transformation across European industry.
The alliance already incorporates a clutch of high-profile companies working on autonomous solutions and technologies, with members including ABB, Cargotec, Ericsson, Finnpilot Pilotage, Rolls-Royce Marine, Tieto and Wärtsilä. The Finnish government has strongly supported the development of autonomous shipping through both domestic legislation and international advocacy.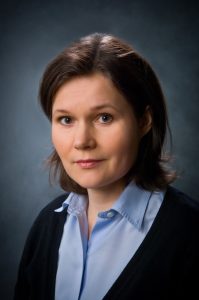 "As the logistics chain becomes more efficient, all Finnish export companies will benefit – and all of Finland will benefit," says Turkkila. "As we searched for a partner on this critical issue for the maritime industry, it became clear that no single company or organization had the breadth to capture all of the benefits on offer. With One Sea representing the key players in field, DIMECC is the ideal platform for us."
Shipbrokers Finland represents more than 40 Finnish companies operating in ports and promoting foreign trade. One of its core aims is to find smarter ways of working that are favourable to Finland's foreign trade.
One Sea ecosystem lead Päivi Haikkola from DIMECC Ltd comments: "We intend to keep working in the same cost-effective manner we have followed from day one, diligently exploiting our own resources and collaborative capabilities as much as possible. The continuing funding from Business Finland supports our co-creation platform until 2021 in sustaining its mission on all fronts. We have come together to pursue a unique opportunity – one which promises to generate millions, if not billions, of Euros in new business value."
Dr Harri Kulmala, CEO of DIMECC Ltd, adds: "Technology is advancing incredibly fast and not a month seems to go by without some major new breakthrough being announced. For this reason, the additional funding commitment from Business Finland and the additional access to operators and technology pioneers gained via Shipbrokers Finland will make it easier for One Sea to maintain an overview as developments unfold and stay at the forefront smart shipping."
FOR MORE INFORMATION PLEASE CONTACT:
Päivi Haikkola
Ecosystem Lead, DIMECC Ltd.
+358 (0) 40 503 8085
paivi.haikkola@dimecc.com
Sari Turkkila
Executive Director, Shipbrokers Finland
+358 (0) 40 526 3348
sari.turkkila@shipbrokers.fi
Harri Kulmala
CEO, DIMECC Ltd.
+358 (0) 40 840 6380
harri.kulmala@dimecc.com
ABOUT ONE SEA:
Established in 2016, the One Sea ecosystem, global leaders in their industries, work closely together to promote their common goal of self-guiding shipping. Members include: ABB, Cargotec, Ericsson, Rolls-Royce, Tieto, Wärtsilä and Finnpilot Pilotage. Other partners include Finnish Marine Industries and Finnish Shipowners' Association. One Sea is an open ecosystem that can be joined by anyone who intends to do business in autonomous shipping. Financing is provided by participating companies and Business Finland. One Sea ecosystem is led by DIMECC.