16 January 2023 – One Sea has welcomed intelligent navigation solutions provider, Orca AI, as the newest member of the growing international association representing stakeholders across the autonomous shipping sector.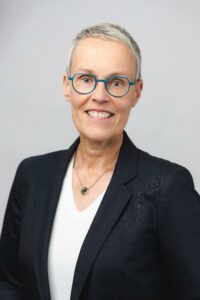 Orca AI, headquartered in Tel Aviv, provides a fully automated look-out for the bridge, advancing situational awareness on board and ensuring safe and efficient shipping operations. The company's AI and computer vision-driven platform also provides fleet managers and operators greater visibility into fleet operations via real-time alerts and identifies risk trends which require action.
Sinikka Hartonen, Secretary General of One Sea, said: "Orca AI delivers cutting-edge technology to the maritime transport sector and I'm very pleased to welcome the company to the One Sea Association. Over the last 12-months we have welcomed several new members and experienced an increase in the number of companies expressing an interest in joining One Sea as we continue to work with industry partners to address regulatory challenges and advance the development of autonomous maritime transport systems."
Dor Raviv, Chief Technology Officer at Orca AI, said: "Powered by AI, our solutions provide the captain and crew with enhanced automated target detection and prioritisation capabilities in congested waters and low visibility conditions, helping to eliminate human error and maximise voyage safety and operational efficiencies.
"While AI is powering tangible progress in shipping operations, a collaborative approach is critical for the industry in order to secure the full benefits available from autonomous ship technology. One Sea is helping to ensure the industry's voice is heard in developing global safety standards for autonomous ship operations and we look forward to working with the Association and its members to advance our vision to improve safety and operational efficiencies using intelligent automated vessel technologies."
ABOUT ONE SEA: 
Established in 2016, One Sea is a high-profile ecosystem which promotes the development of autonomous maritime transport systems and actively participates in the creation of the enabling legislative environment.  The collaboration gathers together leading marine experts and is a strategic combination of top research, state-of-the-art information technology and business.
Members include: Members include ABB, Avikus, Cargotec, Finnpilot Pilotage, Fintraffic, Haltian, Kongsberg, Monohakobi Technology Institute (MTI), Orca AI, Sea Machines Robotics, Tietoevry and Wärtsilä.
ABOUT ORCA AI:
Founded in 2018, Israel-based Orca AI is the creator of the world's first-of-its-kind automated situational awareness platform to maximise voyage safety and operational efficiency for ships and fleets.
Powered by maritime purpose-built machine learning and computer vision technologies, the Orca AI platform empowers crews to make data-driven decisions in congested waters and in low visibility conditions. Additionally, it allows fleet managers and operators to have a better understanding of their fleet's performance and identify unsafe and inefficient behaviours easily.
In 2022, Orca AI empowered the world's first commercial autonomous voyage in partnership with the Designing the Future of Full Autonomous Ships (DFFAS) and The Nippon Foundation.
Orca AI's solution is already utilised by leading shipping companies worldwide including Maran Tankers, MSC, SeaSpan, and NYK.