24 April 2018 – PARAT Halvorsen AS, Norway's leading supplier of steam and heat energy systems for land-based industries, shipping and offshore applications, will demonstrate a range of its innovative and environmentally friendly boiler systems at this year's All-Energy Exhibition and Conference (SEC, Glasgow 2-3 May).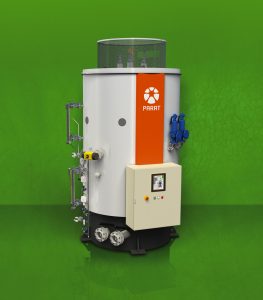 Technical Director Martin Løvland will be speaking at the event to highlight how PARAT Halvorsen's clever technology is supporting national and regional grids in various parts of the world, as well as individual industrial customers.
The company's electrode boilers are suitable for a range of applications where the peaks and troughs of energy supply and demand can be levelled out for optimal efficiency. The on- and offshore renewables sector is of particular interest because boiler technology can harness surplus power during low energy demand periods, enabling power generating installations to operate at a stable load, without the need for expensive shutdowns or to start big generators to offload surplus power. The company's systems also ensure that renewable sources of power can continue to generate energy even when demand for power is low.
Meanwhile, in the operation of national and regional grids, managers face the constant headache of ensuring sufficient capacity to meet peak demand while finding something to do with surplus power when demand is low. Therefore, PARAT Halvorsen boilers have been used in a number of grid applications in Denmark and Germany for 'grid regulation'. This process can involve steam, hot water and thermal storage, and makes surplus power available for third-party users or local energy networks during periods of low demand, such as night-time hours.
Mr Løvland will also explain how electrode boilers can be used in back-up applications to ensure the robust supply of power in the event of a fossil fuel plant breakdown. Unlike other boiler types, electrode boilers can be brought to full power within a few minutes, minimising power disruption.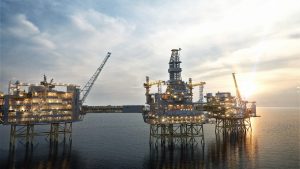 "The very best applications are the ones in which various electrode boiler applications can be combined to provide maximum flexibility," Mr Løvland explains. "For example, an electrode boiler could be used to ensure that an offshore wind farm continues to operate at maximum efficiency whatever the strength of the wind or the level of demand. But the boiler could also be used as a back-up facility and a means of storing energy generated at low cost. This maximises potential revenue streams."
The company recently secured a ground-breaking contract to supply electrical power, generated from 100% sustainable sources ashore, for Phase 2 of Norway's giant Johan Sverdrup development in the North Sea. Located on the Utsira Height about 160 kilometres west of Stavanger, Johan Sverdrup is one of the five largest North Sea oilfields and will have a production life of at least 50 years when it comes on stream in 2020.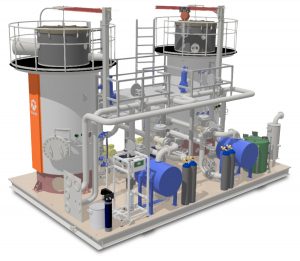 PARAT Halvorsen will provide two 12MW high-voltage electrode boilers with an efficiency of 99.5% to generate heat for the heating medium circuit. The use of renewable onshore electricity in this system will reduce the offshore emission of greenhouse gases by 80-90% compared with a standard gas turbine arrangement. The company's skid-mounted hardware will include boilers, pumps, water treatment, heat exchangers and control system.
PARAT Halvorsen will be demonstrating the latest advances in its electrode boiler technology on Stand L50 at the All-Energy event in May, while Mr Martin Løvland will be addressing delegates at the seminar 'Energy Storage 1: Energy storage for the whole energy system', taking place on 3rd May from 11am to 12.30pm.

About Parat Halvorsen AS
PARAT Halvorsen AS has been designing and manufacturing boilers for almost 100 years. Established in 1920, the company has established a trademark of quality and reliability and today its boilers are in daily use in land-based industries, on ships and on offshore rigs and platform in all corners of the world. The company's electrode boilers, introduced initially in 1990, have been designed, developed and continuously refined by the company's in-house engineers. Electrode steam boilers designed and manufactured by PARAT Halvorsen AS were the first to be chosen for grid regulation anywhere in the world. They are manufactured at PARAT Halvorsen's production plant in Flekkefjord, Norway. 
For more information, please contact:
Martin Løvland 
Technical Director 
PARAT Halvorsen AS 
mlo@parat.no 
+47 99 48 55 02
Chiara Caputo 
Account & Client Relations Manager 
JLA Media
chiara.caputo@j-l-a.com
+44 208 405 6343