13 June 2023 – RWO, a leading supplier of intelligent water management solutions, has been selected by KiwiRail to supply its next-generation advanced water treatment system (AWTS) – the CleanSewage Membrane Reactor (CS-MBR) – to New Zealand's Inter-Island Resilient Connection Project (iReX).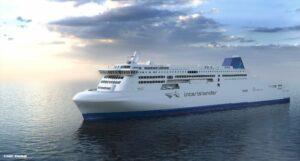 Two brand-new custom-built Interislander ROPAX ferries have been ordered to service the connection between Wellington and Picton. Environmental protection is a key priority for the project and both vessels, which are being built at Korean shipyard Hyundai Mipo Dockyard (HMD), will have RWO's CS-MBR system installed.
RWO's CS-MBR is a sustainable biological treatment technology that has been designed specifically to minimise a vessel's impact on the environment, achieve the highest standards for effluent discharge and exceed regulatory requirements. The CS-MBR is also fully type approved in accordance with IMO MEPC.227(64) including section 4.2 which addresses nitrogen and phosphorus removal.
Massimo Soprano, Ships Programme Director, iReX, KiwiRail, said: "The iReX project will transform the Interislander connection by upgrading the existing fleet to improve passenger experience and increase capacity and efficiency. The new ferries will be faster, safer and greener, in line with our aim to create a service that will last generations and contribute to New Zealand's zero-carbon future.
"The sustainability credentials of RWO's CS-MBR system will help ensure environmental impact is kept to a minimum, while the technology itself will provide a treatment system that goes beyond regulatory requirements and offers a range of operational benefits."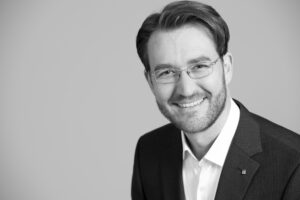 Valentin Kirsch, Area Manager for CS-MBR at RWO, said: "RWO is committed to providing state of the art sustainable solutions and we are delighted that the CS-MBR system has been selected for the iReX project. The CS-MBR offers a future proof solution for managing wastewater onboard, including nitrogen and phosphorus removal. Its unique two-tank design addresses the needs of each treatment process, while the system's submerged ultrafiltration membranes in the final stage remove solids down to bacteria, virus and microplastic levels and guarantees compliance with the strictest requirements.
"This is a feature that is unique to the CS-MBR and contributes to its sustainability profile as not only does it ensure the highest effluent standards, but the treated water is clean enough to be re-used in technical water applications, i.e., serving the CS-MBR itself and making the system independent from any other technical water sources."
The first ferry is due to be delivered in 2025, with the second to follow in 2026.
About RWO:
For over 45 years, RWO has been supplying future-proof solutions for marine water treatment – made in Germany. The product portfolio includes equipment for the treatment of drinking and process water as well as systems for pollution prevention such as oily water separators or sewage treatment plants.
Today RWO is recognized as a technological leader in the field of oil/water-separation with over 16,000 units delivered worldwide. More than 40 sales and service stations ensure short communication links and local availability of trained service engineers. The intelligent spare parts supply enables the rapid delivery of customized kits, which minimizes maintenance intervals as well as freight and operating costs. RWO offers an individually designed range of services: around the world, around the clock, 365 days a year.
Following the completion of acquisition proceedings in 2021, RWO is now part of the ERMA FIRST Group of companies.