11th January 2017 – Seagull Maritime has significantly upgraded the Seagull Training App, the mobile software solution that has revolutionised the way seafarers track their training records and receive critical safety alerts. Available in both Android and iOS formats, the newly enhanced app can be used across a range of mobile devices, with dynamic screen layouts for all sizes, including tablets. The home screen has also been refined to include a bottom bar menu featuring click-through to notifications, training statuses and scheduled activities.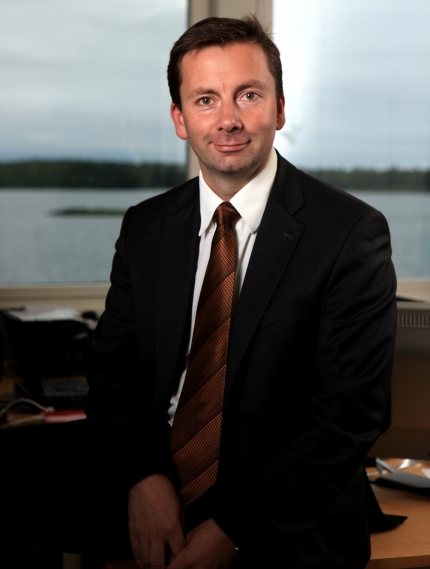 Roger Ringstad, Managing Director, Seagull Maritime AS
Seagull's improved app also features enhanced record keeping that allows seafarers to maintain training schedules that capture both proficiencies and training days left. Where scheduling is in place, proficiencies are sorted by priority code and deadlines are set for completion. If scheduling is not implemented, a list of pending proficiencies is displayed. Information of the next required proficiencies can be downloaded for local offline storage, with the default set to the next ten proficiencies.
"By creating a mobile training app, Seagull was the first maritime training provider to respond to changing seafarer needs, and we continue to lead the way by making enhancements based on customer feedback," says Roger Ringstad, Managing Director of Seagull Maritime. "Today, recruiting skilled crews and retaining their loyalty calls on owners to demonstrate that they offer a viable career path. Investing in and refining the software that supports competency and safety offers tangible evidence of owner commitment to best practice."
Seagull Training App v2.0 is available free of charge to all Seagull customers. Via synchronisation, it offers access to selected records within the Seagull Training Administrator Online database on all training requirements and competency, as well as downloadable training guidance notes. Company notices/fleet circulars are now pushed and appear as notifications on the seafarer's mobile device, avoiding costly satellite communications.
Available for download via Google Play and App Store, the login protected Seagull Training App v2.0 allows every seafarer the ability to investigate his/her own outstanding requirements.
Roger Ringstad, Managing Director, Seagull Maritime AS
For more
information contact:
Seagull Maritime's Product Advisory team at +47 33 03 09 10 or email us at productinfo@sgull.com
About
Seagull Maritime AS
Seagull Maritime AS is the leading provider of competence management solutions and e-learning materials for seafarers worldwide. It offers a comprehensive library of training and on-board courses for regulatory compliance and improved seafarer knowledge.
Founded in 1996 by experienced mariners, we are an extremely dynamic company in partnership with leading shipping companies to deliver a full range of competence management solutions, training administration, assessment and training tools that ensure meeting and exceeding STCW and IMO standards.
At Seagull Maritime, we understand the unique challenges facing shipping companies today and we are committed to leading the maritime world in providing training solutions for seafarers. Seagull's solutions have been delivered to over 10,000 ships and office installations around the world.