06 October 2022 – Campbell Johnston Clark (CJC) has made two key appointments at senior associate level in the UK, strengthening both its litigation and transactional teams.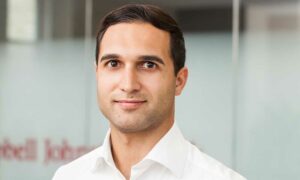 Based at the firm's Newcastle office, Neil Jackson has been appointed a Senior Associate to advise owners and charterers on all aspects of dry shipping law. Meanwhile, Harry Savva has re-joined CJC's head office in London as a Senior Associate specialising in transactional, commercial, corporate and finance matters in the shipping and energy sectors.
Savva returns to CJC following a period heading the legal department of a leading London-based oil tanker company. With broad experience, covering shipping finance, ship sale and purchase, insurance, compliance, claims, sanctions and general corporate governance, he has also spent time working for a Greek ship-management company in Athens.
"We are delighted to welcome Harry back," said James Clayton, Director and Head of the Commercial and Finance Department, CJC. "The transactional team continues to grow. We look forward to benefiting from Harry's experience, energy and insight as we enhance CJC's offering globally. We are committed to attracting and developing great talent, and to retaining it."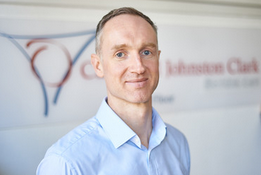 Jackson specialises in advising owners and charterers on all aspects of dry shipping law. He has extensive experience of disputes relating to payment of hire, withdrawal, speed and consumption, redelivery, condition of holds, freight, laytime and demurrage, bunker supply contracts and ship sale and purchase agreements.
"Neil will help drive forward our activities in the North-East," said Allen Marks, Director and Head of the Newcastle office, CJC. "He brings a wealth of experience in shipping law and has spent the previous eight years working in the FD&D department of one of the leading members of the International Group of P&I Clubs. His appointment is another example of CJC's investment in Newcastle as a focus for maritime law expertise to serve owners and charterers worldwide."
Consistently ranked as one of the best firms for shipping litigation with 'Legal 500', CJC also recently secured a separate Legal 500 ranking for its transactional work in shipping finance. "Harry joins a strong and increasingly admired transactional team which provides practical and proactive advice to a growing roster of clients," added Clayton. "We have developed a blend of experience and technical excellence to offer support in complex cross-border transactions involving ship owners and operators, managers, financiers, investors and funds and are delighted that we have finally been recognised for our work in this sector."
About Campbell Johnston Clark:
Campbell Johnston Clark (CJC) is an international law firm founded in September 2010 specialising in shipping and international trade. CJC has undergone sizeable expansion in both numbers of solicitors and geographical spread since its opening. We have offices in London, Newcastle, Singapore and Miami with approximately 60 staff worldwide. We have firmly established our presence in the London and overseas shipping markets with clients and fellow practitioners alike.
We advise on all aspects of the shipping sector, from ship finance to dry shipping and comprehensive casualty handling, and everything that happens in between.