Carnival to offset the carbon dioxide emissions from its marine lubricants
12 January 2021 – Shell Marine has been awarded a multi-year contract to provide marine lubricants to cruise line operator Carnival Corporation's global fleet of 89 ships. Carnival will also offset the carbon dioxide emissions from the marine lubricants it purchases from Shell, through Shell's nature-based carbon credits.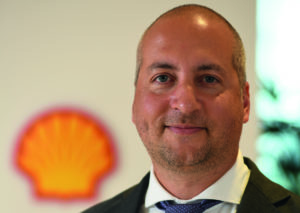 Joris van Brussel, General Manager, Shell Marine, said: "Shell Marine is working with our customers to help the shipping sector decarbonise. This is in line with Shell's ambition to become a net-zero emissions energy business by 2050 or sooner, in step with society and our customers. Through our marine lubricants and integrated service offering which includes technical and digital services, we're helping customers like Carnival optimise engine efficiency, thus reducing a ship's environmental impact."
"We are delighted that our integrated approach and carbon-neutral marine lubricants can help bring customers like Carnival a step closer to achieving their sustainability ambitions," added van Brussel.
Michael T. Mcnamara, Vice President Global Fuel Sourcing, Carnival said: "Addressing climate change is a top priority for us and we are committed to delivering a cleaner, more efficient and sustainable cruise experience. Aligning the supply chain with our decarbonisation strategy was a key consideration and Shell's carbon-neutral marine lubricants support our efforts to reduce our carbon emission by 40% by 2030. We have made significant progress and welcome this initiative from Shell Marine on our decarbonisation journey."
ENQUIRIES:
Shell Marine Global:
Sonia Meyer, Global External Relations Advisor
Tel: +65 6880 9104
Email: Sonia.Meyer@shell.com
Carnival:
Roger Frizzell, SVP & Chief Communications Officer
Tel: + 1 305 406 7862
Fax: +1 305 406 8630
Email: rfrizzell@carnival.com
Email: media@carnival.com
NOTES TO EDITORS
Further information on Shell's investments in natural ecosystems www.shell.com/naturebasedsolutions
The protection, or redevelopment, of natural ecosystems – such as forests, grasslands, peatlands and wetlands – leads to lower concentrations of greenhouse gases in the atmosphere. Such activities can also result in the creation, marketing, trading and sale of carbon credits. They also help deliver many other benefits, including improvements in biodiversity, water quality, flood protection and livelihoods.
A peer-reviewed paper co-authored by a number of universities and non-governmental organisations (NGOs) – including the Nature Conservancy and Wetlands International – has estimated that, even accounting for cost constraints, supporting such initiatives could reduce CO2 emissions by more than 11 billion tonnes per year by 2030 – equivalent to the combined emissions of the USA and the European Union.
The terms "carbon neutral", "carbon off-set" or "carbon off-set compensation" indicate that Shell has engaged in a transaction to ensure that an amount of carbon dioxide equivalent to that associated with the production, delivery and usage of the fuel has been removed from the atmosphere through a nature-based process or emissions saved through avoided deforestation.
ABOUT SHELL MARINE
Shell provides lubricants for the marine industry through its Shell Marine business. It serves over 10,000 vessels, ranging from large ocean-going tankers to small fishing boats in over 700 ports across 62 markets. The advice and technical services we provide help our customers achieve maximum value from using our lubricant products across all types of machinery and equipment on a ship.
ROYAL DUTCH SHELL PLC
Royal Dutch Shell plc is incorporated in England and Wales, has its headquarters in The Hague and is listed on the London, Amsterdam, and New York stock exchanges. Shell companies have operations in more than 70 countries and territories with businesses including oil and gas exploration and production; production and marketing of liquefied natural gas and gas to liquids; manufacturing, marketing and shipping of oil products and chemicals and renewable energy projects. For further information, visit www.shell.com.
ABOUT CARNIVAL CORPORATION
Carnival Corporation & plc, one of the largest leisure travel companies in the world, provides travelers around the globe with extraordinary vacations at an exceptional value. The company's portfolio of global cruise line brands includes Carnival Cruise Line, Princess Cruises, Holland America Line, Seabourn, P&O Cruises (Australia), Costa Cruises, AIDA Cruises, P&O Cruises (UK) and Cunard. Carnival Corporation also operates Holland America Princess Alaska Tours, the leading tour company in Alaska and the Canadian Yukon.
https://www.carnivalcorp.com/corporate-information