03 September 2018 – Marine lubricant choices to address International Maritime Organization restrictions on the fuels used by ships from 2020 must be based on verifiable cylinder oil performance data and engine testing to cover all operating conditions, according to the new General Manager of Shell Marine, Joris Van Brussel.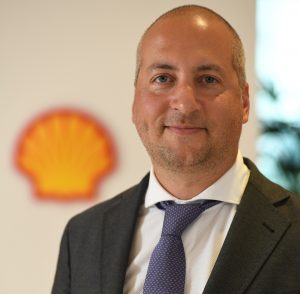 Based in Singapore, Joris has gained experience across Shell's fuels, lubricants and renewables businesses worldwide, with roles in licensing, branding and retail activities, as well as group strategy, product marketing and distribution.
"Recent months have seen some movement by mainstream shipowners towards exhaust gas scrubbing to meet the 2020 marine fuel sulphur cap," said Joris. "These customers will continue using high sulphur heavy fuel oils with two stroke engines, and demand lubes that are proven to protect cylinders against cold corrosion under extreme stress, such as Shell Alexia S6 or the higher BN Shell Alexia 140.
"However, with just over a year to go before the new restrictions enter into force, a significant part of the market will shift to fuels with less than 0.5% sulphur, where other cylinder oil formulations with a lower BN number is expected to deliver optimum performance."
"The two-stroke product portfolio for 2020 is largely in place, but we expect that there will be a requirement for significant volumes of higher BN cylinder oils to be replaced by BN40 or BN70 grades."
Joris also said that, with engine makers still developing technology aggressively, and the fuels market mix evolving, sulphur emission-free LNG is also securing a position as a marine fuel requiring widespread distribution.
Shell continuously uses test engines installed at the unique Marine & Power Innovation Centre (MPIC) in Hamburg, putting promising formulations through their paces in the most extreme conditions oils can face before field trials and OEM validation tests. Latest work at MPIC is focusing on the final tests of a new 40BN cylinder oil for two stroke engines that is already undergoing field trials and is expected to be available in the market in the early part of 2019.
"Today, the work we do at MPIC has to be part of that multi-faceted strategy for customers that has developed into MILES, where we address the most pressing operational concerns customers have," continues Joris. Shell's Marine Integrated Lubrication and Expert Solutions (MILES) programme aims to help by combining purchasing options, services and an extensive lubricant range into a strategy that addresses these pressing operational concerns. This unique approach to lubricants management can help to improve reliability, efficiency and profitability.
As well as providing optimal port lifting recommendations, a MILES package can include the entire lubrication management for a vessel, combining stock levels and demand planning for a given operating profile, feed-rate optimisation, and even 'flexi pay' schemes.
"Shell Marine has also been concentrating on developing its technical services for a world where there is much more uncertainty and the likelihood is that the quality of fuel will vary," added Joris. Better monitoring of lubricant performance for engines in service, for example, backed by advanced technology to communicate data from ship to shore improves decision-making when it comes to lubricants logistics.
Earlier this year, maritime contractor Van Oord signed a five-year agreement with Shell Marine covering the lubrication needs for its entire fleet of vessels, based on the MILES offer. The agreement included arrangements to take advantage of Shell Marine's LubeMonitor 4T programme to help manage oil consumption.
"Our tests and customer feedback show that reductions in feed rates can be achieved with an overall cost reduction to customers. In another case, customer had seen the use of our Shell LubeMonitor was able to cut their cylinder oil costs by 25% whilst still complying with the engine maker's recommendations."
ENQUIRIES:
Shell Marine Global:
Oliver Lim
+65 6477 7499
o.lim@shell.com
ABOUT SHELL MARINE
Shell provides lubricants for the marine industry through its Shell Marine business. It serves over 10,000 vessels, ranging from large ocean-going tankers to small fishing boats in over 700 ports across 61 countries. The advice and technical services we provide help our customers achieve maximum value from using our lubricant products across all types of machinery and equipment on a ship.
Royal Dutch Shell plc
Royal Dutch Shell plc is incorporated in England and Wales, has its headquarters in The Hague and is listed on the London, Amsterdam, and New York stock exchanges. Shell companies have operations in more than 70 countries and territories with businesses including oil and gas exploration and production; production and marketing of liquefied natural gas and gas to liquids; manufacturing, marketing and shipping of oil products and chemicals and renewable energy projects. For further information, visit www.shell.com.
Cautionary note
The companies in which Royal Dutch Shell plc directly and indirectly owns investments are separate legal entities. In this press release "Shell", "Shell group" and "Royal Dutch Shell" are sometimes used for convenience where references are made to Royal Dutch Shell plc and its subsidiaries in general. Likewise, the words "we", "us" and "our" are also used to refer to Royal Dutch Shell plc and subsidiaries in general or to those who work for them. These terms are also used where no useful purpose is served by identifying the particular entity or entities. ''Subsidiaries'', "Shell subsidiaries" and "Shell companies" as used in this press release refer to entities over which Royal Dutch Shell plc either directly or indirectly has control. Entities and unincorporated arrangements over which Shell has joint control are generally referred to as "joint ventures" and "joint operations", respectively.  Entities over which Shell has significant influence but neither control nor joint control are referred to as "associates". The term "Shell interest" is used for convenience to indicate the direct and/or indirect ownership interest held by Shell in an entity or unincorporated joint arrangement, after exclusion of all third-party interest.
This press release contains forward-looking statements (within the meaning of the U.S. Private Securities Litigation Reform Act of 1995) concerning the financial condition, results of operations and businesses of Royal Dutch Shell. All statements other than statements of historical fact are, or may be deemed to be, forward-looking statements. Forward-looking statements are statements of future expectations that are based on management's current expectations and assumptions and involve known and unknown risks and uncertainties that could cause actual results, performance or events to differ materially from those expressed or implied in these statements. Forward-looking statements include, among other things, statements concerning the potential exposure of Royal Dutch Shell to market risks and statements expressing management's expectations, beliefs, estimates, forecasts, projections and assumptions. These forward-looking statements are identified by their use of terms and phrases such as "aim", "ambition', ''anticipate'', ''believe'', ''could'', ''estimate'', ''expect'', ''goals'', ''intend'', ''may'', ''objectives'', ''outlook'', ''plan'', ''probably'', ''project'', ''risks'', "schedule", ''seek'', ''should'', ''target'', ''will'' and similar terms and phrases. There are a number of factors that could affect the future operations of Royal Dutch Shell and could cause those results to differ materially from those expressed in the forward-looking statements included in this press release, including (without limitation): (a) price fluctuations in crude oil and natural gas; (b) changes in demand for Shell's products; (c) currency fluctuations; (d) drilling and production results; (e) reserves estimates; (f) loss of market share and industry competition; (g) environmental and physical risks; (h) risks associated with the identification of suitable potential acquisition properties and targets, and successful negotiation and completion of such transactions; (i) the risk of doing business in developing countries and countries subject to international sanctions; (j) legislative, fiscal and regulatory developments including regulatory measures addressing climate change; (k) economic and financial market conditions in various countries and regions; (l) political risks, including the risks of expropriation and renegotiation of the terms of contracts with governmental entities, delays or advancements in the approval of projects and delays in the reimbursement for shared costs; and (m) changes in trading conditions. No assurance is provided that future dividend payments will match or exceed previous dividend payments.  All forward-looking statements contained in this press release are expressly qualified in their entirety by the cautionary statements contained or referred to in this section. Readers should not place undue reliance on forward-looking statements. Additional risk factors that may affect future results are contained in Royal Dutch Shell's 20-F for the year ended December 31, 2017 (available at www.shell.com/investor and www.sec.gov). These risk factors also expressly qualify all forward looking statements contained in this press release and should be considered by the reader.  Each forward-looking statement speaks only as of the date of this press release, 3 September 2018. Neither Royal Dutch Shell plc nor any of its subsidiaries undertake any obligation to publicly update or revise any forward-looking statement as a result of new information, future events or other information. In light of these risks, results could differ materially from those stated, implied or inferred from the forward-looking statements contained in this press release.
We may have used certain terms, such as resources, in this press release that United States Securities and Exchange Commission (SEC) strictly prohibits us from including in our filings with the SEC.  U.S. Investors are urged to consider closely the disclosure in our Form 20-F, File No 1-32575, available on the SEC website www.sec.gov.