10 May, 2017 – Shell Marine is introducing its Marine Integrated Lubrication and Expert Solutions (MILES) programme, its new and unique approach in lubricants management. This new initiative includes combining purchasing options, services and an extensive range of lubricant products in a multi-faceted strategy addressing its customers' most pressing operational concerns.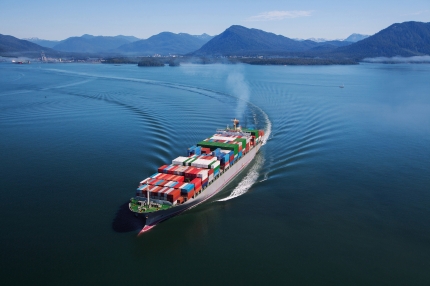 Shell Marine is also considering continuous product and service developments as part of an integrated strategy that includes innovative delivery options and a coherent response to digital disruption in the maritime sector.
"It is vital that Shell Marine is responsive to the challenges in the maritime industry where complexity and cost pressure is the new normal," says Jan Toschka, Shell Marine Executive Director. "The flood of new regulations, changing engine technology, new fuels, efficiency pressures and increasing digitalisation means ship owners must adapt to thrive. It is only natural that they look to suppliers not only to help optimise their operating costs, but also to take away operational complexities where possible, allowing them to focus on their core business."
"We are helping our customers to reduce their operational costs by monitoring lubricant consumption and providing advice about future volume liftings and ports. This offer, in particular when combined with our technical services, helps customers not only to generate cost savings but also reduce complexity on their side," he said.
To maximise scale and benefits of MILES, Shell Marine is working with external experts to develop digital solutions utilising greater connectivity, artificial intelligence, machine learning and data science. This will allow Shell Marine to offer a wide range of new services, from building recommendations about optimal volume/port lifting as well as creating ways to reduce purchasing costs to the extent of managing the entire lubrication management for the vessel. Such method of combining stock levels, demand planning and supply costs, will certainly lead to greater synergies between customers and Shell Marine.
In addition to the new lubricant solutions, Shell Marine will be offering different payment solutions which help ship owners optimise their working capital and budgeting. For example, "Flexi pay" or "pay as you consume" schemes from other industries have been considered and Shell Marine believes that helping customers flatten their operating expenses as well as budgets will benefit them over time.
Continuous product development is critical in meeting the industry's technical challenges. Shell Alexia 140, a BN 140 cylinder oil that addresses issues related to corrosive wear in some highly-tuned two-stroke engines. It also supports blend on board mixing and blending such as MAN Diesel & Turbo's automated cylinder oil mixing (ACOM), to find the optimal feed rate for customers' engines. Shell Alexia 140 will be available in Q3 2017 at selected ports. Deliveries of Shell Alexia 140 will be combined with Shell LubeMonitor service. Results obtained from our own testing and from services delivered to our customers show the reductions in feed rate and savings that can be achieved by using our cylinder monitoring service.
Four-stroke engines are also continuously evolving and require oil in lower amounts that can perform well at higher temperature and pressures. Shell Marine's portfolio of four-stroke engine oils Shell Argina and Shell Gadinia have been developed to give superior engine cleanliness and lacquer control.
Summing up, Toschka adds, "Shell Marine acknowledges that the Marine industry needs smarter and more intelligent ways to work together and create synergies on both sides, for ship owners and suppliers. Our customers have responded positively to our new services and we are committed to introduce these new ways of working to a wider customer base."
MEDIA
ENQUIRIES:
Shell Marine Global:
Oliver Lim
+65 6477 7499
o.lim@shell.com
ABOUT
SHELL MARINE
Shell provides lubricants for the marine industry through its Shell Marine business. It serves over 10,000 vessels, ranging from large ocean-going tankers to small fishing boats in over 700 ports across 59 countries. The advice and technical services we provide help our customers achieve maximum value from using our lubricant products across all types of machinery and equipment on a ship.
CAUTIONARY
NOTE
The companies in which Royal Dutch Shell plc directly and indirectly owns investments are separate legal entities. In this press release "Shell", "Shell group" and "Royal Dutch Shell" are sometimes used for convenience where references are made to Royal Dutch Shell plc and its subsidiaries in general. Likewise, the words "we", "us" and "our" are also used to refer to subsidiaries in general or to those who work for them. These expressions are also used where no useful purpose is served by identifying the particular company or companies. ''Subsidiaries'', "Shell subsidiaries" and "Shell companies" as used in this press release refer to companies over which Royal Dutch Shell plc either directly or indirectly has control. Entities and unincorporated arrangements over which Shell has joint control are generally referred to "joint ventures" and "joint operations" respectively. Entities over which Shell has significant influence but neither control nor joint control are referred to as "associates". The term "Shell interest" is used for convenience to indicate the direct and/or indirect ownership interest held by Shell in a venture, partnership or company, after exclusion of all third-party interest.
This press release contains forward-looking statements concerning the financial condition, results of operations and businesses of Royal Dutch Shell. All statements other than statements of historical fact are, or may be deemed to be, forward-looking statements. Forward-looking statements are statements of future expectations that are based on management's current expectations and assumptions and involve known and unknown risks and uncertainties that could cause actual results, performance or events to differ materially from those expressed or implied in these statements. Forward-looking statements include, among other things, statements concerning the potential exposure of Royal Dutch Shell to market risks and statements expressing management's expectations, beliefs, estimates, forecasts, projections and assumptions. These forward-looking statements are identified by their use of terms and phrases such as ''anticipate'', ''believe'', ''could'', ''estimate'', ''expect'', ''goals'', ''intend'', ''may'', ''objectives'', ''outlook'', ''plan'', ''probably'', ''project'', ''risks'', "schedule", ''seek'', ''should'', ''target'', ''will'' and similar terms and phrases. There are a number of factors that could affect the future operations of Royal Dutch Shell and could cause those results to differ materially from those expressed in the forward-looking statements included in this press release, including (without limitation): (a) price fluctuations in crude oil and natural gas; (b) changes in demand for Shell's products; (c) currency fluctuations; (d) drilling and production results; (e) reserves estimates; (f) loss of market share and industry competition; (g) environmental and physical risks; (h) risks associated with the identification of suitable potential acquisition properties and targets, and successful negotiation and completion of such transactions; (i) the risk of doing business in developing countries and countries subject to international sanctions; (j) legislative, fiscal and regulatory developments including regulatory measures addressing climate change; (k) economic and financial market conditions in various countries and regions; (l) political risks, including the risks of expropriation and renegotiation of the terms of contracts with governmental entities, delays or advancements in the approval of projects and delays in the reimbursement for shared costs; and (m) changes in trading conditions. All forward-looking statements contained in this press release are expressly qualified in their entirety by the cautionary statements contained or referred to in this section. Readers should not place undue reliance on forward-looking statements. Additional risk factors that may affect future results are contained in Royal Dutch Shell's 20-F for the year ended December 31, 2015 (available at www.shell.com/investor and www.sec.gov ). These risk factors also expressly qualify all forward-looking statements contained in this press release and should be considered by the reader. Each forward-looking statement speaks only as of the date of this press release, 20 MARCH 2017. Neither Royal Dutch Shell plc nor any of its subsidiaries undertake any obligation to publicly update or revise any forward-looking statement as a result of new information, future events or other information. In light of these risks, results could differ materially from those stated, implied or inferred from the forward-looking statements contained in this press release.
We may have used certain terms, such as resources, in this press release that United States Securities and Exchange Commission (SEC) strictly prohibits us from including in our filings with the SEC. U.S. Investors are urged to consider closely the disclosure in our Form 20-F, File No 1-32575, available on the SEC website www.sec.gov.